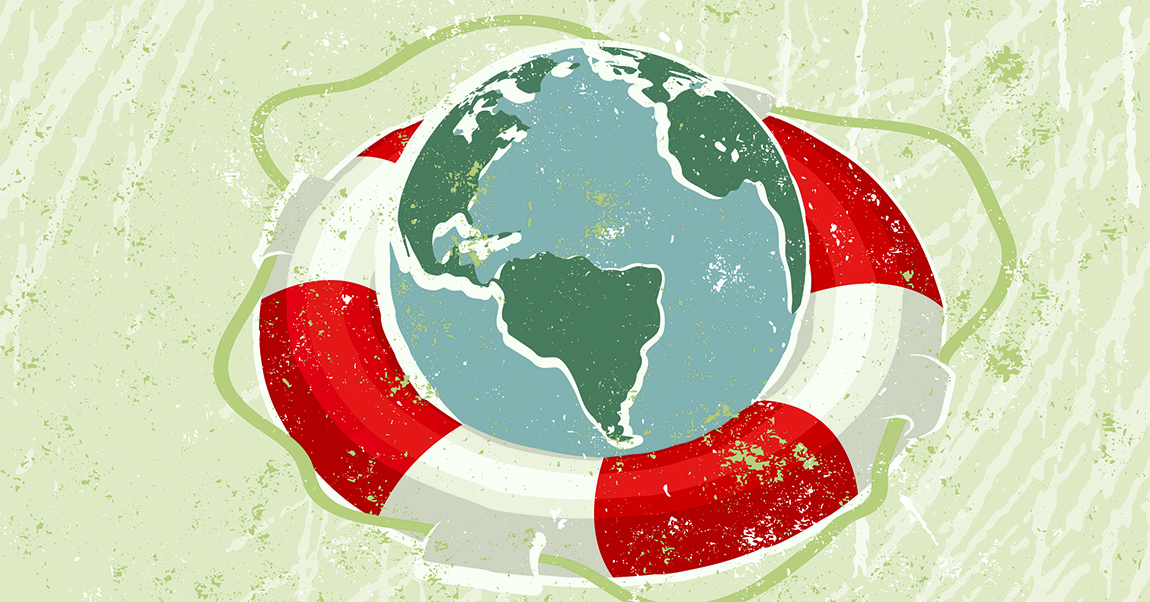 This is the 4th and final post in a series during the Global Climate Strike, which happened this week around the world. 

The UN Climate Action Summit has just wrapped up.
Let's think about how Gold Standard PBL units can be created to help our young people make meaning of the event and the forecasts of climate challenges their generation inevitably will be facing. Our school, with its curricular focus on environmental sustainability and justice, has a history of such projects.
 
For example, prior to the 2016 Paris Accords, our 6th and 7th graders worked on a project culminating in an "Evening of Climate, Science & Theater, in the Great American Tradition of Chautauqua." Originally founded in 1874, the Chautauqua Institution uses art to spark public dialogue around important religious, social and political topics.
The culmination of our project was a public forum in which students presented a sort of Tag-Team Ted Talk on the science of climate change. This was followed by a theatrical production where students created a fictional future American talking about their climate reality and either thanking our generation for the steps taken or chastising us for opportunities missed.

At the outset of the project, our students set out to learn about how much our community knew about the Paris Climate Accords. Turns out, it wasn't much.
So with the driving question, "How can we educate our community about the science of climate change and the threat it poses?", our students embarked on their initial research to uncover the various scientific aspects of the problem. They learned firsthand that the issue involved a complex system of factors–all interconnected and co-dependent. So their next step was to figure out how to break up the issue into smaller manageable topics that could be explained simply and succinctly. 
 
Once this list of topics was developed, students working in pairs or triads did further research and then worked to translate the science into easily understood stories. In this process, they analyzed popular Ted Talks, and used those structures to write their own narratives. For the theatrical pieces, we enlisted the help of our theater teacher, who helped students develop a unique voice for their characters.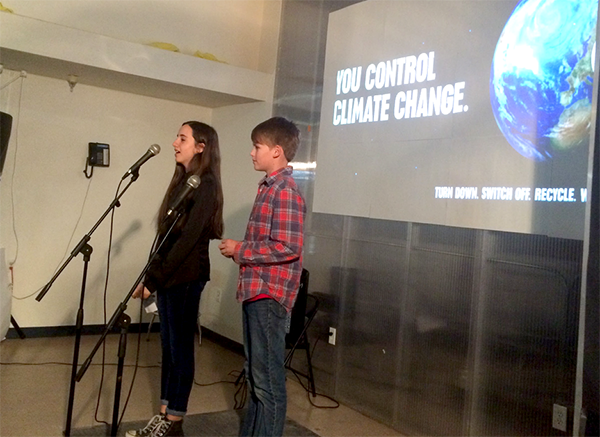 Because the performance was public - we invited parents as well as local community environmental groups - the students were highly motivated to practice, revise, and improve their work. They cared about it. They cared about their product. It was also helpful to have students focus not only on the science, but on actions that could be taken. Focusing on our collective agency kept students from becoming anxious or depressed.
The immediate impact of our project was a deeper understanding of the science and societal significance of climate change. But it also had a long-lasting impact on many students.
Many of our students are currently connected to organizations such as the Sunrise Movement.
 
On the day that the Paris Accord was passed, we announced the signing in our Morning Meeting. The school erupted in celebration. Sometimes the learning that happens in schools feels obsolete or disconnected to students' lives. But it is not difficult to build projects around topics that clearly have meaning.
 
Because the threat is real, we don't have to work to artificially manufacture student engagement. A recent study indicates that 1 out of 4 teenagers have engaged in some sort of activism connected to climate change. The percentage of people who rank climate change as their most pressing concern is rising, particularly for people under the age of 30. Understandably, this is what our young people care about.
Since that time, our projects have been tweaked to match current political events and public dialogue. They differ in format, but what they have in common is that they are steeped in science, incorporate artistic expression and serve the very real public purpose of informing our community about the threats we face and possible solutions we can pursue. Last year, our students created art panels and performed scripted dialogues.
We are still figuring out what this year's project will look like. In the meantime, our students are planning engagement around numerous activities, from the Climate Strike to beyond it. They aren't waiting for us. We need to keep up!