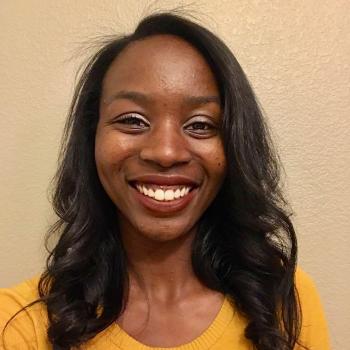 Tobi Otepola-Bello
Online Learning Project Associate
Tobi Otepola-Bello started working with PBLWorks in 2021 and currently serves as an Online Learning Project Associate. As a member of the Design and Innovation Team, she implements aspects related to our online platform which ensures individuals the ability to access our resources and she also collaborates with our designers to bring forth new content. In addition, Tobi provides individuals with clarity and understanding surrounding any technology issues they may have.
Tobi graduated with a B.S. degree in Computer Science from Sonoma State University. While there, she was a member of the Computer Science, Women in Computer Science, and Women in Technology Clubs where she held various leadership roles such as Vice President and Secretary. Tobi loves to learn and has continued to take additional courses related to Information Technology.
Outside of work, Tobi loves to travel, spend time with family and friends, volunteer, and be outdoors.