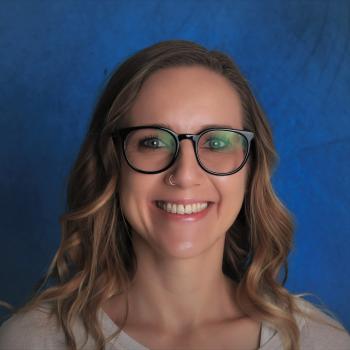 Taya Tselolikhina
Director of School and District Leadership
Taya leads towards equity in access and equity in outcomes for all by ensuring a dynamic leader in every school, an effective teacher in every classroom and an engaged student in every seat. She knows that mission can be accomplished through impactful and engaging Project Based Learning that empowers, inspires and engages students to drive their learning and build their confidence. She joined PBLWorks in January of 2022 as the Director of School and District Leadership, and serves as a thought partner and liaison to districts who are working to implement and refine PBL across their schools. 

Taya has dedicated her career to serving underserved communities to reach and surpass educational outcomes.  Prior to joining PBLWorks, Taya has been an English and Social Studies teacher, Instructional Coach for English Language Learners, Professional Learning designer, principal, principal coach and principal manager. As a leader in education, Taya is determined to foster transformational change by always meeting educators where they are and working to develop their craft to continue to prove the possible.

Taya earned a BA in Political Science and an M.Ed in Culturally and Linguistically Diverse Education from University of Colorado at Denver, and an Educational Specialist Degree in Educational Leadership and Policy Studies from the University of Northern Colorado. She recently completed Relay's National Principal Supervisor Program and continues to grow and expand her craft.

Originally from Russia, Taya now lives in El Paso, Texas with her family, and has already fallen in love with Texas winters.  When not at work, she is parenting a very curious and opinionated young lady, Emilia, reading and going on (not very long) hikes.