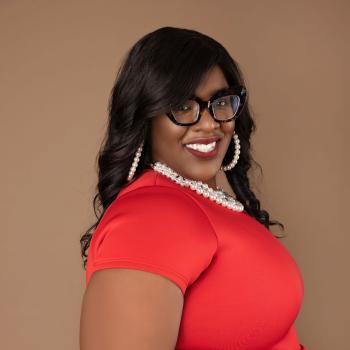 Rochelle Scott
Lead National Faculty – Kentucky
PBLWorks National Faculty member Rochelle Scott is a consultant and motivational speaker who specializes in working with other educators to find innovative and sustainable ways to transform teaching and learning. Her areas of expertise include designing innovative learning experiences, K- 5 literacy programs, culturally responsive teaching, alternative education, leadership development, professional learning and community building.
During her 17 years in education, Rochelle has served both traditional elementary and alternative education. In 2016, she took on a role as a literacy coordinator for the district supporting 42 elementary schools and literacy teachers. Rochelle has served in several capacities during her tenure in education such as equity consultant, instructional specialist, elementary and alternative school principal, Eureka Math Trainer, 21st Century School Facilitator, Arts Integration Specialist and district support specialist. 

Rochelle is called to change the lives of educators and students by supporting them through innovative and authentic frameworks in education. As an alternative school administrator, Rochelle focused on shifting the culture of Minority Students in education. She has coined the phrase, "Change the Culture! Change the Mind!" Rochelle has a Bachelor of Arts in Elementary Education, a Master of Arts in Educational Leadership from Louisiana State University, and is pursuing a Doctorate in Organizational Leadership.