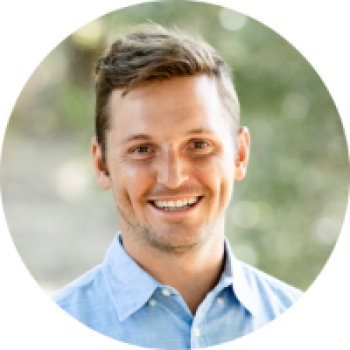 Patrick Cook-Deegan
Founder & CEO
Wayfinder was born out of Patrick's experience teaching high school students at a public school in Oakland, CA. During his time there, Patrick tried to find a curriculum that would help his students dive more deeply into their personal development and prepare them to lead meaningful lives. Unable to find a curriculum that landed with his students, he began developing his own. 
In the fall of 2015, Patrick was awarded an education innovation fellowship at the Stanford Institute of Design's K12 Lab (or d.school). Drawing on his experience as a teacher, Patrick spent the following two years at Stanford where he assembled and led a team that piloted, prototyped, and developed Wayfinder's first offering: a yearlong purpose learning curriculum for high school students. Since 2015, Patrick has guided Wayfinder from a small pilot program with one year of curriculum to becoming the fastest growing K-12 social emotional and life readiness solution on the market.
Patrick's interest in social entrepreneurship dates back to college, when he co-founded the Social Innovation Initiative at Brown University. Since graduating, Patrick has launched and led a number of youth development organizations including Inward Bound Mindfulness Education, the leading organization for teen mindfulness and Back to Earth, a wilderness rites of passage program for young men. Patrick is a Fulbright Scholar, Brown University graduate, and former lecturer at Stanford University and UC Berkeley.