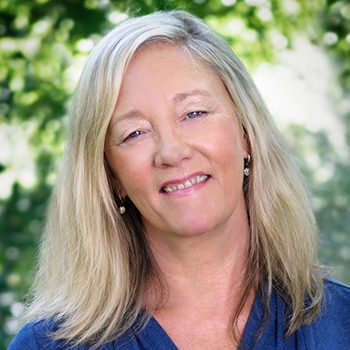 Micki Evans
National Faculty – West
Micki's journey with PBL began after being expelled from two high schools.  The local alternative school became her last resort. Here she met three teachers who used projects as a way to teach the content and make relevant connections within the community. This experience changed her life. She went on to become a teacher and brought these same experiences to the lives of her students.
Micki brings a wealth and variety of expertise - classroom teaching with a PBL focus, curriculum development and writing, instructional and systemic coaching and facilitation, and teaching and supervising in higher education pre-service and graduate education using PBL.
Micki has also worked extensively with schools in their redesign process, and has helped to build professional learning communities to sustain the work. She received Critical Friends Group Coaching training by the National School Reform Faculty and the Coalition for Essential Schools and uses protocols in building powerful professional learning communities. Micki has worked nationally and internationally with students, teachers and schools in school-wide redesign with a focus on project based learning.
As Senior Faculty, she was the Director of the Alternative Routes to Teacher Certification Program in teacher shortage areas at City University Seattle where she also provided Associate Faculty professional development in using project based learning as a way to deliver college coursework. She was a School coach for EdVisions and was the Consortium Liaison and Site Coach for the Center for Native Education with a focus on Early College and culturally embedded project based learning serving Native schools around the country.  She also served as a Site Coach to Gates Grantee schools that received reinvention grants and the Coordinator of Professional Development for the Small Schools Project/Coalition of Essential Schools for a network of 25 coaches.
She is passionate about PBL as a way of meeting the needs of all learners and how PBL promotes educational equity. She strongly believes that well designed projects helps all students build confidence, learn how to advocate for self and others, discover purpose and talent and grow their voice as they realize how they can make a difference in the world.