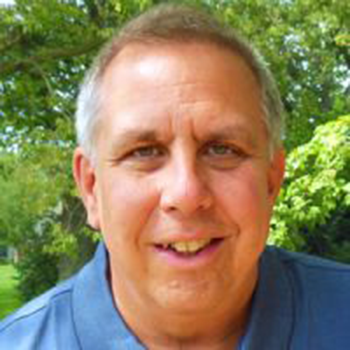 Michael Gorman
National Faculty
Michael Gorman is a graduate of Western Michigan University, Indiana University, and Johns Hopkins University. He has partnered with ISTE and various educational, governmental, and business organizations and foundations. With over 40 years in education, he spent over 30 of those in the classroom and later built a one to one laptop program, digital professional development, and PBL program for Southwest Allen County Schools near Fort Wayne, Indiana. He is also a consultant for Discovery Education, ISTE, PBS, and November Learning. Michael is on the National Faculty for PBLWorks (Buck Institute for Education), an adviser for Tech & Learning Magazine, and currently teaches PBL courses online through Wilkes University.

Mike's awards have included district Teacher of the Year and Indiana State Teacher of the Year semi-finalist. He has also been awarded Indiana STEM Educator of the Year, Advocate for Johns Hopkins University. and was  awarded the honor of being one of Microsoft's 365 Global Education Heroes.
Mike has presented at NECC and ISTE in Washington DC, Denver, CO, Philadelphia, PA, and San Diego, CA. Other presentations include Alan November's "Building Learning Communities " in Boston, the National Middle School Conference in Indianapolis, CELL's Education Transformation Conference also in Indianapolis, the Illinois Computer Conferences in Chicago and St Charles, Illinois, the National STEM Institute in Washington DC, and NCA, CUE, MEC, ICE, Learning Forward, and IMLEA in Indianapolis. He has participated in Project VISM at James Madison University and Project Lead The Way at the Rochester Institute of Technology.

His pursuit of 21st-century learning has included leading an Indiana ISTE state delegation on Capitol Hill in Washington DC, presenting at the Indiana State Rotunda Day for technology, and participation in efforts to initiate a PBL organization for middle schools in Indiana. He has also moderated and presented webinars through The BUCK Institute, ISTE, ICE, Indiana DOE, and Discovery Education. Mike also provides professional development across the country for PBL, STEM, and technology integration through the BUCK Institute, November Learning, and Discovery Education. He was recently included in the book "Who Owns The Learning" authored by Alan November.

Mike maintains his award-winning 21centuryedtech Blog and also posts articles at Tech and Learning Magazine and November Learning. He is a past president for SIGOL (ISTE) and the past communication chair for ICE in Indiana Most of all, Mike continues to advocate for teachers and students while concentrating efforts at transforming education and bringing 21st Century Skills to every classroom.

Website – https://21centuryedtech.wordpress.com/
Global Hero Award – http://dailyedventures.com/index.php/2012/09/14/michael-gorman/#more-8142