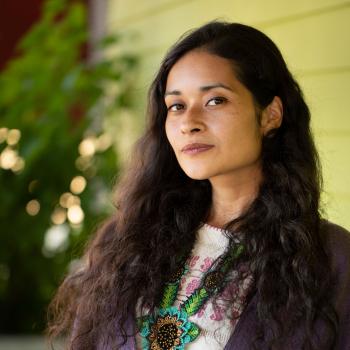 Maribel Valdez Gonzalez
National Faculty
Maribel Valdez Gonzalez is an Indigenous Xicana educator and mother of two.  In her 10 years as an antiracist and decolonial educator and educational consultant, Maribel Valdez Gonzalez has been honored to work with youth and adults to decolonize and humanize pedagogical practices, social structures, and belief systems in classrooms and beyond. 
She is a founding leader of the Education Amplifier program which began in the fall of 2017 where she provided educators with teaching tools created by Amplifier partners to guide students toward action. Maribel has collaborated with and offered curricular guidance to non-profit organizations such as the Women's March, March for our Lives, Earth Guardians, Families Belong Together, IllumiNative, She Can STEM, Protect the Sacred, Free Migration Project, and many more.
Maribel is a former English Language Arts and World Cultures teacher. In her role as a PBL and STEM Instructional Coach, she worked to create transformative, multidisciplinary systems of learning for students to eliminate race-based disparities by cultivating a project-based learning environment in Seattle and surrounding school districts. Maribel is passionate about creating academically engaging learning experiences through a culturally sustaining environment that fosters empowerment, healing, and radical kindness. 
Currently, she is the Director of the Center for Intergenerational Learning for OJI:SDA' Sustainable Indigenous Futures where she collaborates with Indigenous Knowledge Carriers and teachers to co-construct a Land-based STEM-focused curriculum. 
Committed to creating systems centered on equity and justice, she is a member of the Antiracist Arts Education Task Force for Visual & Performing Arts for Seattle Public Schools. She co-authored the Roots Framework which is used to create antiracist and culturally responsive classrooms using the decolonial act of reflection.