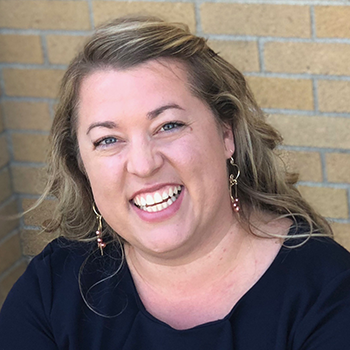 Maggie McHugh
National Faculty – North
Maggie believes that all students are creative, compassionate, intellectual learners who, when given the right educational conditions, grow to be insightful, engaged citizens in our society. For Maggie, project based learning lays the foundation for every learner to find success. As a teacher/advisor at the La Crosse Design Institute, a project based middle school in La Crosse, WI, Maggie has the honor of exploring the world alongside her students, guiding classes such as STEM, Humanities, and personal project block. 
Maggie specifically leads her students to become agents of change in the community, guiding students in the exploration of societal inequities in order to create solutions for the future. Maggie utilizes a mathematical lens to analyze and enhance these social justice projects. Completing her PhD in Curriculum and Instruction at New Mexico State University, Maggie published her dissertation "Project Based Social Justice Mathematics: A Case Study of Five 6th Grade Students" sharing the journey and transformation of her students. 
Maggie comes to PBLWorks with thirteen years of educational experience at the secondary and collegiate level. Maggie has taught for the University of Wisconsin-La Crosse as an instructor of middle school pedagogy, teaching for social justice, and mathematics. Prior to that, Maggie was a high school English teacher. 
Maggie is the Wisconsin Middle School Teacher of the Year for 2019. She has also been awarded the Herb Kohl Teacher Fellowship and Jacobs Educator Award for technology innovation through Indiana University. Maggie serves on several state and local boards including the Wisconsin Mathematics Council, the Wisconsin Association for Middle Level Education, and the Coulee Transitions program that works with the Challenge Academy at Fort McCoy, an alternative education program designed to reclaim the lives of at-risk youth .  
Maggie's dedication to empowering all learners is fueled by her "kiddos" who daily remind her of the courage, compassion, and perseverance needed to continuously become a better "you". 
---