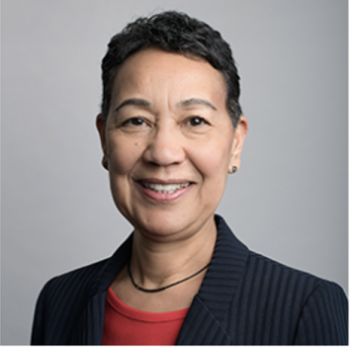 Loretta Goodwin
Loretta Goodwin is the Chief Operating Officer for the Aurora Institute. Prior to that role, she was the Deputy Director at the American Youth Policy Forum, focused on promoting equitable education for all young people by providing professional learning opportunities to policymakers. 
An educator at heart, Dr. Goodwin has worked consistently in the fields of education reform from her teaching days in her native South Africa to dissertation research for her doctorate on Soviet education reform. She currently also serves as adjunct faculty at the George Washington University's School of Business, teaching a class on career management strategy.
Dr. Goodwin holds a bachelor's degree from the University of Cape Town, a Higher Diploma of Education from the University of Cape Town, master's degrees from Wesleyan University and the University of Washington, in History and Political Science, and a Ph.D. in History from Princeton University.