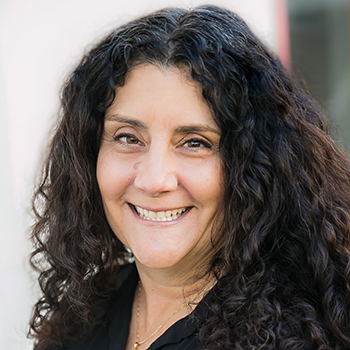 Lisa Mireles
Senior Director of Design & Innovation
Dr. Lisa Mireles joined PBLWorks in 2018 and is our Senior Director of Design & Innovation.
Through her 30+ years in education, Lisa has developed a keen interest in the nexus of leadership, technology and Deeper Learning pedagogical approaches. She has served a bilingual high school teacher, IB program coordinator, principal, assistant superintendent, consultant and school improvement specialist. Most recently, she served as a School Renewal Specialist for the Hawai'i Department of Education – supporting the implementation and strengthening of Early College, Future Ready, CTE/Academy and CCSS/NGSS initiatives on Kaua'i. 
Lisa was part of a team that started the 1:1 laptop program at the American School of Bombay. She also spent several years as the principal of an elementary school on Kaua'i where she led the implementation of project based learning school-wide. Lisa is also a founding board member for the Hawai'i Society of Technology in Education and helped to launch both Edcamp Kaua'i and the Kaua'i Educational Leadership Alliance.  
Lisa holds a Bachelor's degree in Political Science/International Relations and a Master's in Education from the University of California at Los Angeles. She earned her doctorate in Learning Technologies from Pepperdine University exploring the Schools of the Future Networked Learning Community in Hawai'i in her dissertation.