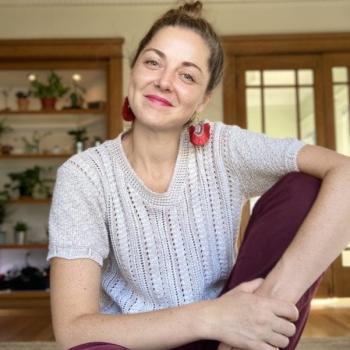 Lindsay Teeples-Mitchell
National Faculty
Lindsay Teeples-Mitchell has worked as a middle school humanities teacher both domestically and abroad for over a decade and has used her teaching and learning experiences to help broaden her own perspective and in turn, expand the perspectives of her students. She has been fortunate to work and learn within the public and private sectors, refugee settlement organizations and juvenile detention centers. In each environment, she endeavored to create spaces which were academically rigorous but that young people took ownership of – ones that encouraged students to develop the empathy and confidence needed to use their knowledge, gifts and differences to take action in our world and the courage to stay with it. Her teaching philosophy has been deeply influenced by the scholarship of bel hooks and Paulo Freire who have helped her clarify the role and purpose of education: sharing power in the classroom and ensuring all learners are engaged in an educational experience which is accessible, culturally responsive and liberating.
Her specialities lie in the intersection between literacy, social emotional learning and civic education. She was recently selected as a member of the Fulbright-Hays program to Iceland where she created curriculum focused on Arctic justice and student activism of which advocating for health equity for indigenous communities was prioritized. 
Lindsay has a Master's Degree in Education and Social Justice and is currently working with an incredible team at Race Forward who are committed to advancing racial equity by helping those in public institutions build strategies and take effective action to change harmful policies and practices.