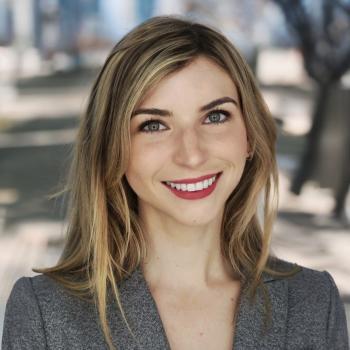 Lauren Coleman, PhD
Research Associate
Lauren joined PBLWorks as a Research Associate in April 2023. Her combination of practical K-12 experience and mixed-methods research expertise is just one benefit she adds to the Research and Evidence team. Lauren has experience across all levels of education, from early childhood to higher education to non-profits. She spent nine years of experience in elementary education focused on PK-4 and ESOL classrooms, including five years as a PBL teacher at Drew Charter School in Atlanta. She is passionate about PBL's unique capacity to build on students' funds of knowledge, creating meaningful learning experiences with real-world significance. She believes deeply in PBL's ability to support racial equity by intentionally incorporating student identity and amplifying student voices in and beyond the classroom.
As a Dean's Doctoral Research Fellow at Georgia State University, Lauren pursued topics related to critical digital literacies, gaining experience with a variety of research methodologies. As a university instructor, she taught literacy methods and culturally responsive classroom management courses to preservice teachers. She has collaborated on several research projects regarding multimodal vocabulary development strategies for multilingual learners, as published in Language Arts and The Journal of Multilingual and Multicultural Development.
Lauren holds a Bachelor of Arts from the School of Public and International Affairs at Princeton University, and a Master of Education in English Language Learning from Lipscomb University. She is also a Ph.D. in Early Childhood and Elementary Education from Georgia State University.