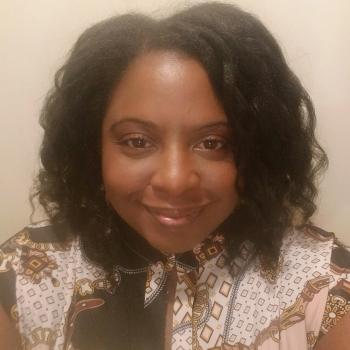 Kristina Johnson
National Faculty - Kentucky
Dr. Kristina Johnson is currently an Academic Instructional Coach at Georgia Chaffee TAPP located in Jefferson County Public Schools. She provides academic instructional support, researches, and shares effective resources, teaching strategies, and best teaching practices to enhance student achievement in line with both the school and district goals. She leads professional development and collaborates with other educators and community partners to support culturally responsive and relevant teaching practices, literacy, accelerated learning, standards-based grading, and project based learning teaching practices. 

This is Kristina's 17th year with JCPS, prior to academic coaching, she was an ELA and Intervention Resource Teacher, where she created a reading intervention curriculum. Also, she has and currently serves as a Reading Interventionist for 6th-12th graders, a former middle school ELA teacher, SRT, and in various teacher leadership roles and committees to continue a collaboration for what is best for student achievement, with students, parents, school leadership, and district leadership.  

Educational degrees include a Doctorate of Education in Leadership and a Master of Art in Teaching from Spalding University, and a Bachelor of Arts in Communications from the University of Louisville. Dr. Johnson's work is grounded in effective researched teaching strategies and practices, and approaches for instruction, to enhance student achievement in an equitable manner for all students. Lastly, she believes that all students are worthy and should be provided with high expectations, the appropriate resources and environment for a quality education to be successful.