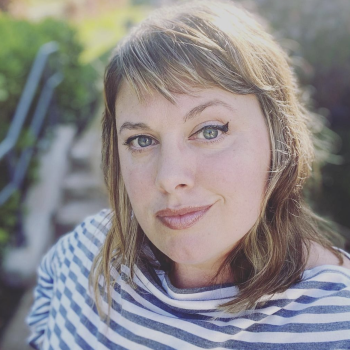 Kristie Fetterly
National Faculty
Kristie has been an educator for 20 years and holds a bachelor's degree in Secondary Education with minors in English and Social Studies, a master's degree in Special Education with a focus on at-risk students, an Educational Specialist degree in Teacher leadership and a Certificate in Advanced Educational Leadership from Harvard Graduate School. Throughout her career, Kristie has been an advocate for Project Based Learning. 
As a classroom teacher she often taught Humanities courses weaving english and social studies standards together while helping students dive deep into projects. Working with community partners to make learning authentic and come to life in unique ways, whether this was creating unique partnerships with community organizations or pulling experts in from the field. 
As she continued to see the benefits of PBL she focused her dissertation on the development of an alternative program for students through the implementation of service learning and project aligned programs she saw the benefits of PBL while working with at-risk students. Continuing as an Instructional Coach and then school leader helping teachers meet the needs of all learners within their classrooms, Kristie has continued to cheer teachers along for taking risks, and diving into inquiry and helping to create relevant authentic projects for students. Kristie now focuses on the development of PBL through a hybrid lens, helping students and teachers use the tools of innovation to dive into rigorous projects in a virtual landscape.