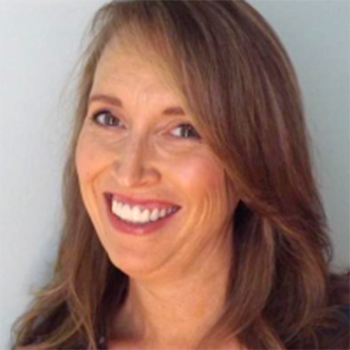 Kris Hanks
National Faculty
Kris Hanks has been an educator for 15 years in Anne Arundel County, Maryland. Kris worked to develop the county's first elementary STEM lab program. This STEM program offers a project-based learning environment to all students in kindergarten through fifth grade. In 2012, Kris was awarded The Presidential Award for Excellence in Mathematics and Science Teaching (PAEMST), the nation's highest honor for teachers of mathematics and science. Awardees serve as models for their colleagues, inspiration to their communities, and leaders in the improvement of mathematics and science education.
Currently, she is the teacher resource for a pilot program that focuses on PBL in elementary schools through the lens of STEM, Arts & Humanities, Global Studies and World Cultures & Language. Kris is passionate about bringing authentic learning experiences to early learners and underserved populations. She collaborates with the English Language Learner, Equity, Advanced Studies and Alternative Education departments in her district. 
Kris has a B.A. in elementary education from Bowie State University and a M.Ed. in Curriculum and Instruction from Loyola University.