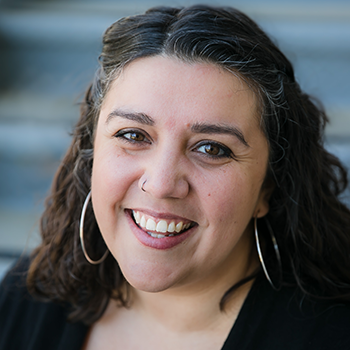 Kendall Tripathi-Clark
Director of Partner Engagement
Kendall joined PBLWorks in 2016 and leads our Partner Engagement & Service Implementation team.
Kendall brings ten years of experience in non-profit and education reform. Prior to PBLWorks, she worked for New Leaders, a national education non profit working to cultivate and sustain transformative urban school leaders throughout the United States. While at New Leaders, she worked closely to recruit, train and support teachers within San Francisco Bay Area.
Kendall's background and passion is in early learning and literacy. Her passion led her to Early Edge California, a state advocacy organization where she worked on legislative, local organizing and public policy to support and advocate for California's youngest learners.
Kendall holds her B.A. from Scripps College where she majored in Sociology with an emphasis on inequity in educational systems. She began her career in education as a preschool teacher in Northern California.