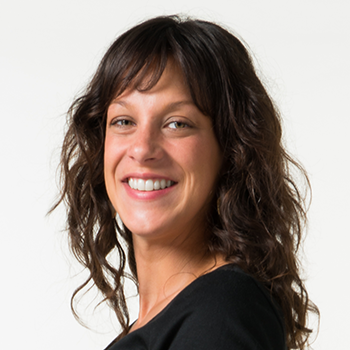 Karen Bioski-Simon
National Faculty – West
Karen Bioski-Simon began her passion for PBL as a student while participating in the Sea Education Association (SEA) program out of Woods Hole, Massachusetts. While sailing the Atlantic for 7 weeks from Bermuda to Nova Scotia, she completed a self-designed research project focused on the biodiversity within Sargassum natans seaweed populations along the Gulf Stream through which she learned (among other skills) about biology, statistics, ecology, lab-based best practices, and collaboration. She was hooked! 
Karen went on to earn her Masters in Urban Education from Northeastern University and her Masters in School Leadership through the Principal Leadership Institute (PLI) at UC Berkeley. In her 15+ years in education, she has worked as a high school science teacher, an assistant principal, the director of programs, and a coach. She has had the opportunity to work within the public, private, charter school sectors within the secondary, post-secondary and incarcerated environments. Karen currently resides in San Francisco with her family and works within SFUSD where she currently supports coaches working with new teachers, coaches administrators working towards their clear credential, and is a Board Member for a small private K-8 school in the city. 
She remains passionate about PBL as a tool for equity. As the first person in her family to attend college, she strongly believes in the power of education as a means to create change and open doors. She firmly believes that all students, in particular those students who are furthest from opportunity, deserve access to exciting, innovative curriculum that stimulates their minds and expands their worlds.
---