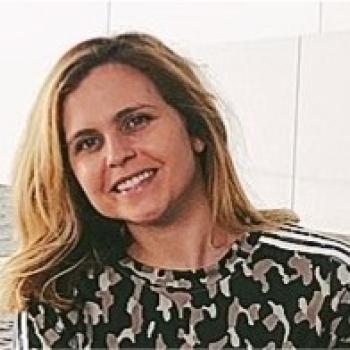 Jillian Mendoza
Math Curriculum Developer - PBLNow
Jillian is a math and computer science educator turned curriculum developer. Most of Jillian's teaching has been in California, where she taught high school math using an inquiry-based curriculum, IMP. In addition to teaching during the school year, Jillian spent many summers teaching Cryptography in Hong Kong and Abu Dhabi. Through her teaching experiences, Jillian became passionate about developing curriculum that supports multilingual learners and take a culturally responsive approach to the unique interests and identities of her students. This led Jillian to transition to curriculum development, where she has advocated for more culturally responsive and sustaining math curricula to be available for US students and teachers.
One of Jillian's favorite curriculum projects she developed is a middle school online cryptography curriculum for international students at Johns Hopkins CTY. Throughout the course, students explore cryptography topics through a scavenger hunt set in Aotearoa (New Zealand). The scavenger hunt contained themes of environmentalism through learning about Māori land, plants, and animals.
Jillian is curious about international math education and the various approaches taken inside and outside of the US to support inquiry-based learning and culturally responsive pedagogy.
In her free time, Jillian enjoys being outside with her dogs and watching Sumo wrestling.