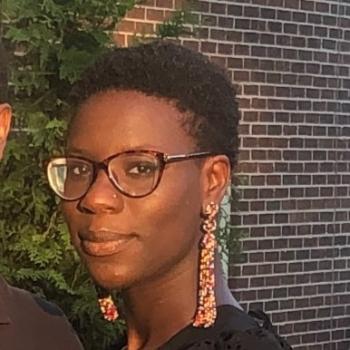 JéCoiya Moore
National Faculty - Kentucky
JéCoiya Moore is an unconventional educator from Boston, Massachusetts. She began her career as a science teacher in Jefferson County Public Schools in 2019 after graduating from Centre College with a Bachelor of Science degree in Behavioral Neuroscience. JéCoiya earned her Master of Arts in Teaching from the University of Louisville in 2021. She is currently the chair of her school's science department and an integral member of their racial equity committee. JéCoiya is also the sponsor of Say Our Names and The Field by Justice Now, two social justice student groups that address pertinent issues affecting youth through creativity and expression. 
JéCoiya has extensive research experience across disciplines, having conducted research at some of the world's top educational and medical institutions including, but not limited to: Spaulding Rehabilitation Hospital, Harvard Medical School, Massachusetts Institute of Technology, and Shanghai Medical College of Fudan University (Shanghai, China). Her microbiology and phylogenetic research on Plethodon websteri, a cryptic salamander species, was published in 2019 alongside her mentor Dr. Jessica Wooten. 
JéCoiya's passion for education is largely fueled by her experience from both sides of the classroom. As a student, JéCoiya recalls vibrant learning experiences that were thought-provoking, enriching and deepened her understanding of herself and the world around her. As an educator, JéCoiya sees how teacher efficacy is dependent on our ability to leverage opportunities for real-world, Project Based Learning that equips students with the 21st-century skills they need to be successful in an ever-changing society. 
JéCoiya is an avid traveler and has been to eight countries–she even lived in Shanghai! She is taking Spanish lessons and hopes to become fluent in both Spanish and Mandarin. She enjoys cooking and watching Netflix with her fiancé Mathias and dog Gwenivere.