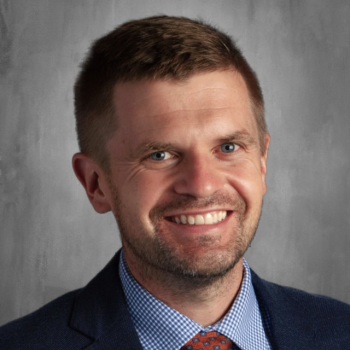 Jason Colombino, PhD
Director of School and District Leadership - Massachusetts
Jason joined PBLWorks in July of 2021 as the Director of School and District Leadership in Massachusetts,  and is deeply committed to equity and excellence. He has 20 years of experience as an administrator and teacher. His work focuses on supporting leaders to create conditions that foster high-quality project-based learning opportunities for all students. 
Jason has experience at the middle and high school level, both urban and suburban. He is passionate about High Quality College and Career Programming, and has planned and implemented Innovation Pathways and Early College initiatives. Jason also worked for over ten years as a special education teacher and administrator at a therapeutic day school for students with High-Functioning Autism and Nonverbal Learning Disabilities.
Dedicated to supporting and modeling continual professional learning, Jason has completed fellowships through the MA DESE OPTICs platform on Culturally Responsive Teaching, Betterlesson's Master Teacher Project, TeachPlus, Lynch Leadership Academy, and the MIT Teaching Systems Lab. He also enjoys working at the college level, having taught as an adjunct professor at Boston College and Umass Boston. 
Jason completed his Ph.D. at Boston College in Curriculum and Instruction with a specialization in Leadership, Policy and Educational Change. His dissertation found a significant and positive relationship between socially just teaching practices and student achievement. He earned an M.Ed. from Harvard University and an A.B. from Bowdoin College. He was recognized as the Project Lead the Way (PLTW) Massachusetts School/District Leader of the year. Jason lives in Danvers, MA with his wife, Kerry, two children, and Bernedoodle.