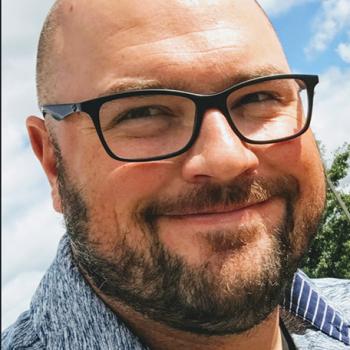 Jared Knipper
Lead National Faculty - North
PBLWorks National Faculty member Jared Knipper believes education can give more to our students when they are provided opportunities to show what they can do with what they have learned. He also believes that his greatest experiences in education occurred when he was on a learning journey alongside his students. 
 
Before becoming a kindergarten teacher, Jared served as a patrolman and school resource officer for Ligonier Police Department and West Noble Schools in Northeast Indiana. As a kindergarten teacher, his work with students in 3D printing led to him becoming the PBS Digital Innovator of the Year in 2016, and his classroom was featured in the book What Schools Could Be, by Ted Dintersmith.
 
As a principal, with the support of PBLWorks, Jared was able to implement to school-wide Project Based Learning. In an initiative dubbed "Project Unschool,'' he implemented professional development based on teachers' and students' passions, combined with PBLWorks' Gold Standard framework, to help students succeed. He was also part of the Indiana Department of Education STEM Cadre, supporting the IDOE School STEM certification process. Jared was also in Cohort 3 of the Deeper Learning Leadership Forum, and looks forward to continuing to ensure more equitable education opportunities for students through his work at PBLWorks.  
 
Jared currently has an EdS in Educational Leadership from Indiana State University, and is in working toward his PhD from ISU. He also has a Masters in Education from Indiana Wesleyan.