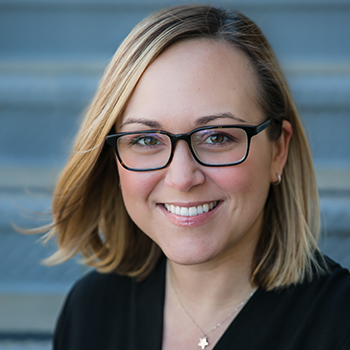 Gina Olabuenaga
Director of Curriculum
Gina is responsible for designing and creating content and professional development services, as well as supporting National Faculty in delivering those services. She joined BIE in 2011, as a National Faculty member, prior to becoming staff in 2013.
Early in her teaching career, Gina became a fellow with the Los Angeles Writing Project. The experience sparked an interest in the role effective professional development could play in shaping teachers' practice. Shortly thereafter, she pursued an Ed.D in Teacher Education for Multicultural Societies (TEMS) at the USC. Her research examined the PD models of successful schools that were integrating 21st century competencies & PBL.
Gina most recently taught at an Apple Distinguished Pre-K-5 math/ science/ technology magnet in LAUSD. As a founding teacher, she implemented a one-to-one, 24-7 laptop program, which she used to help students communicate effectively, collaborate, and build reflective practice in a PBL context. 
Gina received a BA in English, minor in Psychology and a Master's in Teaching from UC Irvine. She holds a multiple-subject credential and a supplemental waiver in single-subject English.