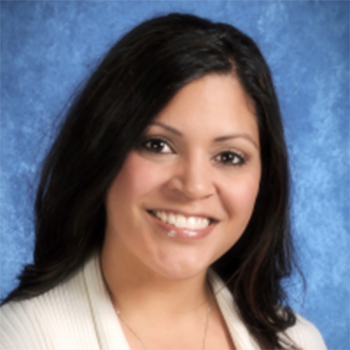 Georgette Baltierrez-Manohorathat
National Faculty
Georgette began her teaching career 14 years ago in South Los Angeles, CA where she worked as a first and second grade teacher in a high poverty community serving a large number of English Language learners. She continued her teaching career and taught upper elementary and middle school where she continued to refine her skills to meet the needs of all students. Throughout her teaching career, she collaborated with teachers to help provide interventions, supports and accommodations to help best meet the needs of all students.
Currently Georgette is a middle school special day class mathematics and science teacher, for students with mild to moderate disabilities, at Lake Center Middle School in Santa Fe Springs, CA. She believes wholeheartedly that Project Based Learning engages at risk learners while maintaining the rigor necessary to succeed in the 21st century. She works to inspire, empower, and engage all students.
Georgette holds a Bachelors of Arts in Child Development from Whittier College. She holds a Clear Multiple Subject Teaching Credential and Clear Education Specialist Instruction Credential from the state of California. Georgette is currently pursuing a Masters in Educational Administration from California State University Long Beach.