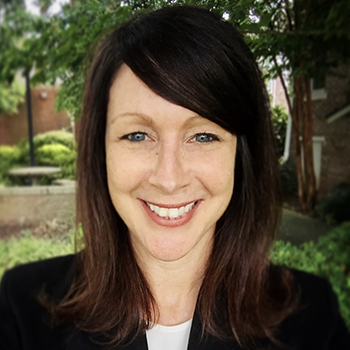 Erin Gannon
National Faculty
Erin currently teaches second grade at a PreK-8 NC STEM Collaboration Network school in the Wake County Public School System in Raleigh, North Carolina. She believes that Project Based Learning has an incredible power to engage students of all ability levels and learning styles in meaningful work that also honors their interests and passions. In her classroom, you will see clear evidence of her love of the arts and literature blended with PBL and inquiry learning.
During her 15 years teaching in California, she worked primarily in charter schools and is proud to be a founding member of Leonardo da Vinci Health Sciences Charter School in Chula Vista, CA. There, she co-authored the school's charter document, held various leadership roles, taught in the primary grades, and developed community partnerships. Her work in charter schools offered the freedom to develop curricular materials and assessments that best met the unique needs of her students.
Throughout her career, Erin has had many opportunities to train and mentor teachers. As a teacher leader for professional development programs including the San Diego Science Project, WCPSS Teacher Leader Corps, and WakeEd Partnership's SummerSTEM, she has helped teachers develop their ability to better engage students in meaningful work, connect their classrooms with professionals and museums in their communities, and increase the use of purposeful technology in the classroom.
Erin earned her Bachelor of Arts in Liberal Studies with a Multicultural Education/Bilingual Emphasis in Spanish from San Diego State University and has served as a classroom teacher for 22 years. She holds a Professional Clear Multiple Subject Teaching Credential, Cross-cultural, Language and Academic Development Emphasis from the state of California and a North Carolina teaching license for grades K-6.