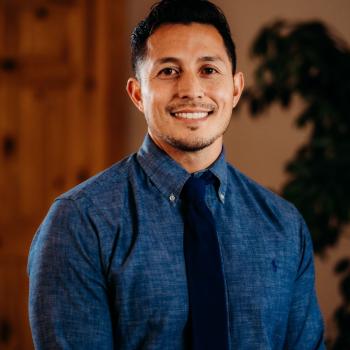 Drew Hirshon
National Faculty
Drew Hirshon, Principal at PSAS Fulton Heights in Pueblo, Colorado has been in education for 16 years and has a unique set of educational experiences, knowledge, and skills. He loves engaging students and educators in innovative classroom practices, which is much more connected to the real world and creates deeper learning of  content and success skills, where they can see the "why" in which they are learning concepts and skills.
Drew believes that ALL students should have the opportunity to have access to rigorous project based learning no matter their background or race. He has an educational background in Exercise Science, Culturally and Linguistically Diverse Education, Leadership, Career and Technical Education, Science, Technology, Engineering and Mathematics (STEM).  He is also certified in PLTW (Project Lead the Way) Biomedical Science, CTE (Career and Technical Education) STEM, and a T3G certification in GIS (Geographic Information Systems) with ESRI. He has also helped lead the charge in certifying the first STEM high school west of the Mississippi through AdvancEd accreditation.
Drew is also passionate about the use of technology for innovation in the classroom and has worked with Apple to help develop professional development and technology implementation for the local district and wrote a STEM curriculum for School Retooled in California. Most recently he was the STEM teacher at the school he now gets to lead. He and his staff have successfully grown Pueblos own PSAS Fulton Heights, the first  K-8 "Maker"/ Project Based School.