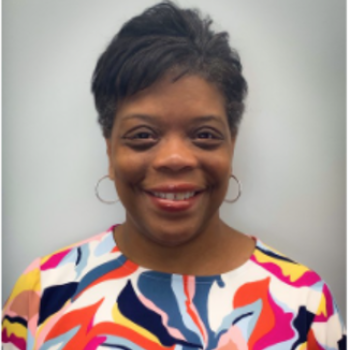 Dr. Felicia Cumings Smith
Dr. Smith is currently President of the National Center for Families Learning (NCFL). Dr. Smith has held pivotal roles influencing the future of education both nationally and globally. At the National Geographic Society, she led a team to steward 31 regional partnerships from incubation and strategy development to execution. As a senior program officer at the Bill & Melinda Gates Foundation, she helped to shape and reimagine the Foundation's K-12 education investment portfolio focused on place-based strategies for education leadership and advancing college and career ready efforts, P-20.
Dr. Smith has also had a tremendous impact catalyzing positive change in Kentucky's education system, serving as the associate commissioner for the Kentucky Department of Education and then as the assistant superintendent of Jefferson County Public Schools in Louisville, where she successfully executed the strategic plan that supports over 100,000 students and their families annually. Her work spearheading family literacy and parent engagement professional development initiatives has dramatically shifted the culture of literacy and learning outcomes in Kentucky's schools, especially for students in Title 1 schools.
Dr. Smith's successes and dedication to improving education systems to best serve families has contributed to her reputation as a national leader, influencer, and advocate in education nationwide. In 2020, Dr. Smith was appointed by Kentucky Governor Andy Beshear to the Southern Regional Education Board. Recently, she was elected to serve as vice chair of this board. At the forefront of centering equity in education through inclusive programming, in 2021 she was selected to participate in The Equity Lab's prestigious year-long Nexus Fellowship. Dr. Smith embraces her opportunity to give back in service to support various other local and national education organizations addressing key challenges facing the field. She collaborates with non-profit, philanthropic, corporate, and civic organizations to address race, diversity, equity, and inclusion issues in their communities.