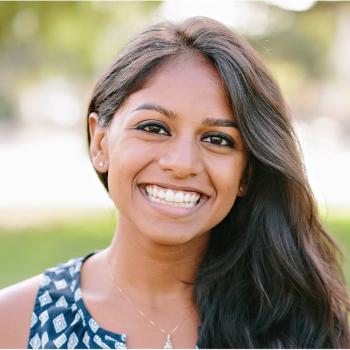 Deepti Reim
National Faculty
Deepti is a high school educator with nearly a decade of experience in Project Based Learning and curriculum design. She currently serves as the Marketing Pathway Coordinator at Da Vinci Communications High School in El Segundo, CA, where she teaches a fully project-based marketing and business pathway course. She strongly believes Project Based Learning can help all learners both deepen their content knowledge and also develop transferable success skills.
Deepti mentors her students to build marketing and leadership skills through a student-led DECA chapter she launched in 2019 and collaborates with industry partners as project mentors and judges to provide real-world connections. As a facilitator with the Da Vinci Institute, she has led workshops for educators on building school-industry partnerships and helping students develop project management skills. Deepti has also taught project-based English/Language Arts classes and has authored PBL lesson sequences for California Educators Together.
Before her teaching career, Deepti worked in corporate and nonprofit communications, where she implemented strategic communications strategies with a Los Angeles-based public relations firm, shared stories of human trafficking survivors with International Justice Mission, and mentored students to advocate for children's rights with Human Rights Watch. Her experience informs her passion for creating authentic, real-world experiences for her students.
Deepti holds a B.A in Global Studies and French from UCLA (Go Bruins!), an M.A. in Curriculum and Instruction from CSU Sacramento, and teaching credentials in both English/Language Arts and CTE Business and Marketing. When she's not in the classroom, you can find her exploring a new hiking trail with her husband, daughter, and Goldendoodle, or curled up with a good book.