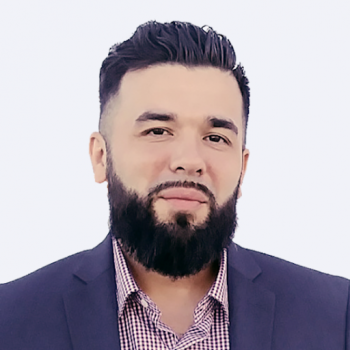 David Badillo
Senior Director of Business Development
David Badillo is the Senior Director of Business Development for PBLWorks. David began his professional career as a New York City public school teacher serving middle school students in Queens, NY. He holds a Bachelors of Science in Elementary Education from St. John's University.
As the son of a retired early childhood educator, David is inspired by his mother's commitment to serving the most marginalized communities through the power of education. After completing his third year of teaching, David transitioned from the classroom to the education business sector with a focus on consultative sales within both the private and non-profit sectors, committed to an equity-centered approach to K12 sales leadership.
For the past 10 years, David has served as Director of School Partnerships with some of the most respected national education non-profits in the country, such as Playworks and Eye to Eye National, specializing in expanding impactful programming to schools and districts across the country,  He sees his ability to communicate vision and value to school leaders within the K12 environment as his superpower, and experiences great fulfillment knowing that with every school partnership secured, more students will be receiving the help and support they need, further closing the equity gaps that exist in our country's education system.
In his free time, David enjoys spending time with his wife and four children, and sees investing his energy as a dad and husband as priorities that serve as the foundation for his daily motivation to impact the world.  Along with serving his family, David can also be found behind the pulpit on the weekends as he serves his local community as a volunteer lead pastor for a church, which he and his wife founded together.