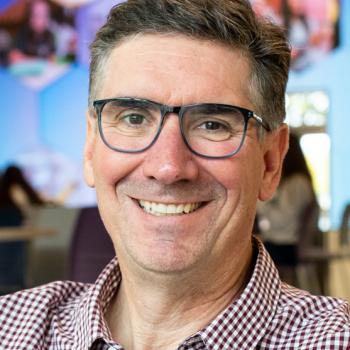 Chris Walsh
Chief Product and Technology Officer
Chris Walsh is an experienced educator, product leader, and entrepreneur passionate about using digital tools to bring large scale innovations to teaching and learning. In his role as Chief Product & Technology Officer, he leads the collaborative effort to bring to life new digital products and services.
Chris started his career as a middle school teacher, and since then has held leadership positions with numerous national education organizations including: New Tech Network, Edutopia, WestEd, and the KIPP Foundation. He also co-founded the Google Teacher Academy and was the executive producer of the Infinite Thinking Machine, one of the first education internet TV shows. 
In addition to his non-profit work, Chris is a serial entrepreneur, including serving as the CEO of two innovative ed tech companies: Zaption (acquired by Workday) and Portmoto (acquired by PBLWorks).
In recent years, Chris went "back to school" to re-connect with teachers and students. As Director of Innovation at Carondelet High School he leveraged his rich professional experiences to develop innovative, student-centered programs in entrepreneurship, engineering, and media production—including the first tiny house to be designed and constructed by an all-female team of high school students.
Chris earned his M.A. in "Learning, Design, and Technology" from Stanford, and a B.A. and M.Ed. from UCLA. In his spare time, he enjoys spending time with family, traveling, walk-n-talks, and searching for the perfect gluten free chocolate chip cookie.