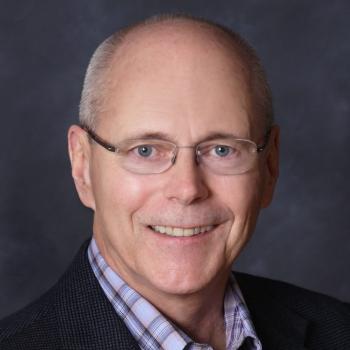 Buzz Proffit
National Faculty
While principal of Lawrence High School in New Jersey, until 2006, Buzz Proffit's priorities were promoting a caring, inclusive, safe school community, and supporting academic rigor, diversity, and ethics.  In the years leading up to his work in Lawrence, Proffit's innovative education initiatives included directing a "Fame" magnet high school in dance and theater.
Proffit's passion for finding and implementing tools for forming stronger, more inclusive communities has led him from Maine to Bali.  He is an associate with The World Café™ — a natural and effective way to host meaningful conversations that awaken collective wisdom and engage collaborative action, and a former national consultant with Asia Society's International Studies Schools Network — helping students become globally competent in our interconnected world.  He is on the national faculty of the Buck Institute for Education, which is dedicated to improving twenty-first century teaching and learning throughout the world through project-based learning. 
Proffit holds a master's degree in educational leadership with a visual arts focus from Bank Street College and Parsons School of Design, a master's in creative arts education from Rutgers University, and a bachelor's degree in music education from the Westminster Choir College.
He was honored with D. Bennett Mazur Award for Lifetime Achievement from the New Jersey Lesbian and Gay Coalition, has twice received the New Jersey Governor's Award in Arts Education, and is a John F. Kennedy Center for the Performing Arts Teacher Fellow.