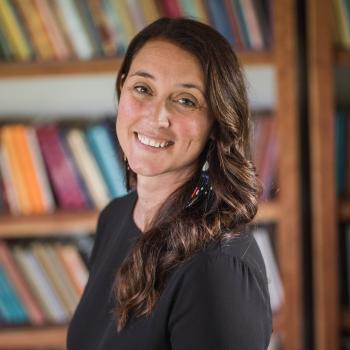 Ashleigh Glickey
National Faculty
Ashleigh Glickley is a National Board Certified teacher from Louisville, KY. As a National Faculty member for PBLWorks, she is inspired to support teachers as they plan projects building upon students' skills and interests.
Ashleigh's passion for bilingual education began during her time working as a Peace Corps volunteer in indigenous schools in Guatemala. With 15 years of experience in Dual Language programs in Florida and Kentucky, Ashleigh has led teachers in the development of Spanish language curricula and assessment guides. Her work as a champion for English language learners was highlighted in the 2018 Louisville Magazine's Person of the Year.  

Most recently, Ashleigh's work implementing the National Geographic "Explorer's Mindset," and collaboration with female scientists working on ocean conservation, was highlighted in National Geographic's Education blog.
Ashleigh believes that personalized learning experiences, as well as opportunities to interact directly with experts in the field, result in transformative, long-lasting learning for students.