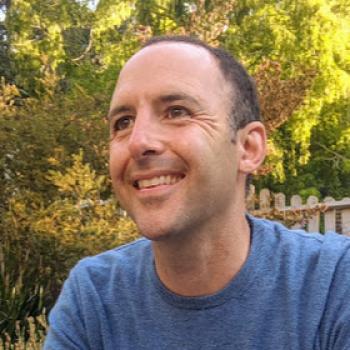 Ari Dolid, EdD
Director of Curriculum Design - PBLNow
Ari Dolid is a long time public school educator, having most recently been an instructional coach in the San Leandro Unified School District, focusing on Project Based Learning, English Language Arts, and Civic Engagement.  In this role, he supported teachers and administrators as they engaged in work to develop authentic, personalized and rigorous learning experiences for all students.  
Previously, he taught English Language Arts for 14 years, and is a co-founder of The Social Justice Academy at San Leandro High School, a small school program dedicated to empowering youth to become agents of change in their communities on personal, cultural and institutional levels.  Ari recently completed his doctorate in education at Cal State East Bay, and focuses his research on digital multimodal composition and culturally sustaining pedagogy.  
It can not be overstated that he would not have found any of this success without his fantastic partner Anne and his two children, Asher and Isaac, who help him maintain orbit in Oakland, California.