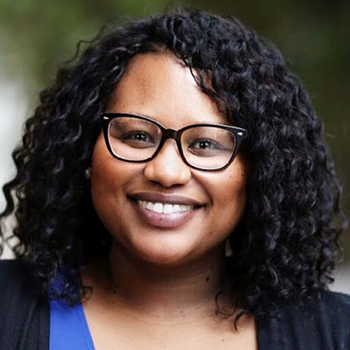 Antoinette Magee
Regional Director of Educational Partnerships (Los Angeles)
Antoinette joined PBLWorks in September 2019 as our Regional Director of Educational Partnerships, for the Los Angeles region.
She brings with her over 15 years of educational outreach, college admissions, student services, community partnership and capacity building experience. Prior to joining our team, Antoinette served as the Statewide District Partnership Manager for the California College Guidance Initiative (CCGI), an organization focused on ensuring all 6th - 12th grade students in California have access to a systematic baseline of guidance and support as they plan, prepare and pay for postsecondary education. She partnered with school districts across the state to develop district-wide policies and strategies for college and career planning. She also worked in academic and student affairs at several public and private institutions of higher ed, and served as a program manager for the Gates Millennium Scholars program with the Hispanic Scholarship Fund.
She graduated as a Presidential Scholar from San Francisco State University with her B.A. in political science, as well as a M.A in multicultural education from California State University, Dominguez Hills and a M.A. in school counseling from the University of Texas. Her passion for student success and proven commitment to educating students is her driving force as she has successfully implemented programs at the local and state level.
When she's not working, she enjoys spending long days at the beach with her family and trying new foods at the various food festivals in Long Beach, where she resides.