May 3, 2019
Posted in

General PBL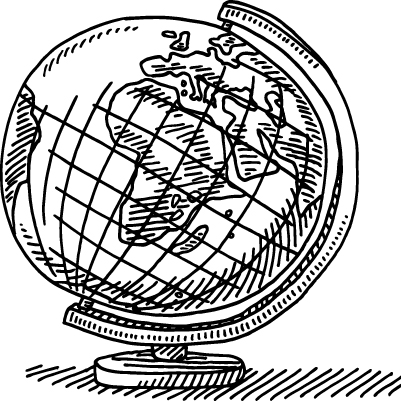 Here are some articles, blog posts, research studies, and other resources I've recently run across that connect to Project Based Learning. 
Deeper Learning 2019: The Time Has Come
What School Could Be.org
Here's fun one! Ted Dintersmith, producer of Most Likely to Succeed,  produced this music video (he rewrote the lyrics of the classic 1960s psychedelic rock song by the Chambers Brothers) to deliver a message about how schools need to change, with a montage of attendees of this spring's Deeper Learning conference and staff at High Tech High.
Can Personalized Learning Really Deliver?
Forbes
Peter Greene, a veteran teacher who keeps a keen eye on "hot new trends" from the classroom perspective, raises a lot of concerns I share about "personalized" learning. I and others think of PBL as a form of personalized learning, but it's rarely mentioned as such, since most PL is about technology and putting students in front of computers that dole out what the software determines to be appropriate.
Sugarland Elementary: A Model for School Improvement
Loudoun Now
Nice report in the local press about a school in our Virginia partner district (and last year's PBL Champion award winner at PBL World) that raised test scores with a combination of PBL, deeper learning, reading and writing workshops, a STEAM lab and makerspace, and partnerships with community organizations.
Is Your Lesson a Grecian Urn?
Cult of Pedagogy
This is an oldie from 2016 that I somehow missed, but it's a great reminder about what we've always said about "dessert projects" vs. "main course" PBL units. Jennifer Gonzalez's podcast and blog talks about a middle school history unit where students spent days creating papier-mache Grecian urn—fun, but what did they really learn? She offers a great list of ways to spot such lessons, with advice for replacing them.
The Absurd Structure of High School
Medium
This article doesn't mention PBL explicitly but it makes a powerful case for changing "a system that has not been properly re-evaluated for 21st-century capabilities and capacities." Two of the main problems with high schools: the traditional schedule of short class periods that fragment learning and exhaust students, and the high number of students that teachers are responsible for, yet cannot get to know well or give feedback to – both essential for PBL.
To One's Own Standards Be True
National Board for Professional Teaching Standards
A teacher who appreciated our PBL 101 workshop explains how our model for Gold Standard PBL "can be understood as a road map for practicing National Board's Five Core Propositions on a regular basis." She gives examples of how she moved from "Grecian urn" projects to more rigorous PBL units in her French class.
Supporting New PBL Teachers
Al Summers Consulting
Our National Faculty member has a good blog going, and this guest post reports on an initiative by the Missouri Department of Elementary and Secondary Education to "make learning relevant to students by establishing connections to life outside the classroom and addressing real world issues." They supported teachers with the PBLWorks PBL 101 workshop combined with business and industry tours.
Project-Based Learning in the First Year: Beyond Expectations
Stylus Publishing
This new book about PBL at the undergraduate college level, written by a dean and professor at Worcester Polytechnic Institute, provides a persuasive rational and practical advice for starting a PBL program.
Culturally Relevant Performance Assessments: Lessons From Hawaiian-Focused Charter Schools
Education Week
The authors describe capstone projects in which students examine and reflect on Hawai'i's past, present, and future, and argue, "It is vital that evidence of successful learning and innovation are determined by schools and communities rather than by measures that marginalize cultural knowledge, communicate decontextualized outcomes, and are void of the wisdom and values of our ancestors."
Take Chances, Make Mistakes, Get Messy!
Make Mistakes blog
Here's a wonderfully honest and often amusingly-written blog with true stories of hits and misses from dedicated PBL teachers.
What to Do When a Project Fails
Edutopia
Teacher and PBLWorks National Faculty member Mike Kaechele gives some hard-won but reassuring advice for those projects with a technology-based final product that can't be completed: "When PBL doesn't work out as planned, students can still master content—and teachers can learn something too."
Helping Students Embrace Revision in Design Thinking
Jon Spencer
This post has some very helpful advice for the often-tricky task of keeping students engaged in the hard work of critique and revision.
What Bees Can Teach Us About Friction, Resilience, and PBL for Effective Personalized Learning
Edmentum blog
Some good connections here between PBL and a more expansive view of personalized learning – also I love the concept of "productive friction" in PBL and how it can build resilience in students.
Teacher Perspectives on Using Project-Based Learning
Teacher Magazine
A researcher in New South Wales, Australia gives a good overview of "why PBL" then reports on her study of the barriers teachers face (with lack of time being #1) and how to overcome them.