April 5, 2019
Posted in

General PBL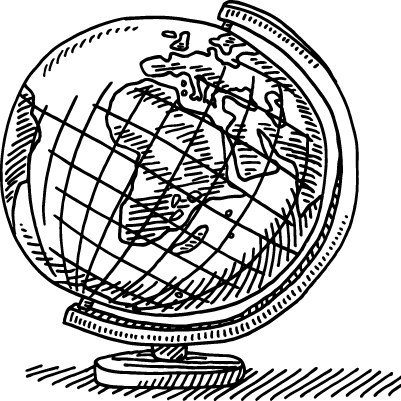 Here are some articles, blog posts, research studies, and other resources I've recently run across that connect to Project Based Learning.
High School Doesn't Have to be Boring
The New York Times
Jal Mehta and Sarah Fine report on their six-year travels to observe American high schools, where they saw how engaging extracurricular activities were for students compared to their regular classes. Their conclusion: "Schools need to become much more deeply attached to the world beyond their walls" through practices such as PBL.
Do Standards and Project-Based Learning Go Hand in Hand? Prof. Nell Duke Says Yes, & Looks at the Best & Worst of PBL 
The 74
An excellent interview with one of the most prominent PBL researchers, whose thoughts about PBL lead me to say, "What she said!"
Bad Bargain: Why We Still Ask Kids to Factor Polynomials and How We Fix It 
Getting Smart
This isn't explicitly about PBL, but Tom Vander Ark points to the need for it, with a message to math teachers and state standards-setters: "Rather than the plug and crank of symbol manipulation, we should be teaching computational thinking. As mathematician Conrad Wolfram said, we should be teaching math as if computers existed."
How to Do Project-Based learning that Connects to Standards and Curriculum 
A.J. Juliani
A great reminder about how little students retain from traditional instruction vs. PBL, with tips for aligning projects to standards, creating PBL units (not end-of-unit projects) that really engage students, and assessing the process more than the product.
The most important step in PBL – launching that first project 
Al Summers 
A member of the PBLWorks National Faculty delivers a very important message: "a key component in taking that first step toward PBL success… is a supportive administration."
Finding the Formula: Understanding How Schools Can Improve Student Motivation 
America Achieves 
This report points to PBL and profiles several schools that successfully boost motivation with "rigor, relevance, and relationships." 
Becoming a Warm Demander 
ASCD/Educational Leadership
Author, school leader, and equity advocate (and friend of PBLWorks) Shane Safir offers sage advice for school leaders and teachers on how to improve performance. (Note: In our book Project Based Teaching, Suzie Boss also points to Lisa Delpit's "warm demander" concept when explaining the "Engage & Coach" role of a teacher in PBL.)
Education in Hawaii: Smart Innovations and Persistent Problems 
Hawaii Business 
This report mentions PBLWorks' statewide work in Hawai'i, and it presents one the best explanations I've seen for why PBL is important in today's world.
Want to Scrap the 'Factory Model' Classroom? Mind These Common Pitfalls 
Education Week 
A call for leaders of traditional schools "to rethink 'coverage models' and allow teachers to sacrifice some particular content in order to help students learn overarching concepts and skills deeply" –and to make significant structural changes, like PBL-friendly block scheduling. 
Fostering High Quality Student Experiences Through Projects 
Getting Smart
Teacher/blogger Rachelle Dene Poth tells the story of how her teaching grew from "doing projects" to high-quality PBL units.
Arkansas-side school district projects on display 
Texarkana Gazette 
One of PBLWorks' district partners has been conducting a project exhibition night for a few years now, which has become a community institution.
PBL Isn't Chaos 
Mike Kaechele 
Another member of our National Faculty, who this time on his blog calls attention to the "control curriculum" and implicit bias, as he debunks stereotypes about PBL.
The Bad Kind of Failure – Nine Ways to Screw Up Your PBL 
FesterEDU
Yet another member of our National Faculty, James Fester, offers wit and wisdom from what sounds like hard-earned experience. Some examples of what to avoid: "Poor grouping structures; unstructured work time; inflexible deadlines; power struggles."
Students Should Share Their Process, Not Just Their Product 
Jon Spencer 
Here are seven well-explained "reasons to show your work" – including "encourages metacognition" "innovation skyrockets" and "students embrace the revision process."
Designing Rich (Math) Projects That Inspire 
Education Week 
Robert Barnett, a math teacher and co-founder of the Modern Classrooms Project, advocates for changing students' "very mindset toward math" by making learning meaningful, and he offers a great three-step process for doing so.