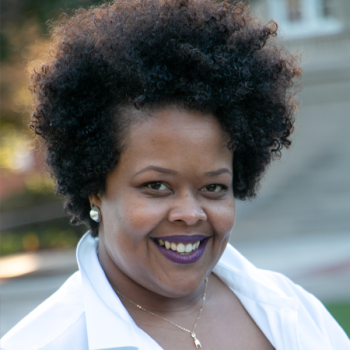 Charity Marcella Moran, Ed.S.
National Faculty – South
Charity Marcella Moran, Ed.S. is a former high school PBL teacher, School Development Coach, and middle school-alternative programs Instructional Specialist who has experience as an elementary school Federal Programs Instructional Coordinator as well as a STEM Curriculum Manager. Charity has been involved in PBL education since 2007. She believes that PBL is a powerful and transforming instructional strategy that, when leveraged appropriately, dispels achievement disparities and empowers ALL stakeholders to become lifelong learners.
A Class of 2000 Gates Millennium Scholar, Charity has earned her Bachelor of Science degree in Biology from Southern University and A&M College; a Master of Arts in Secondary Mathematics Education from Centenary College of Louisiana; and an Educational Specialist certification in Educational Leadership from Louisiana State University-Baton Rouge.