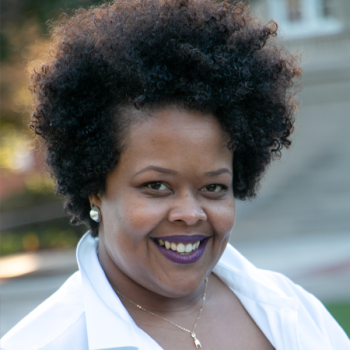 Charity Marcella Moran, Ed.S.
Director of District and School Leadership
Charity Marcella Moran, Ed.S. is the Director of District and School Leadership for the PBLWorks partnership with the Kentucky Department of Education. She has been involved in PBL education since 2007.
Charity is a former high school PBL teacher, School Development Coach, and middle school-alternative programs Instructional Specialist. She has experience as an elementary school Federal Programs Instructional Coordinator, as well as a STEM Curriculum Manager.
Charity's philosophy is that PBL is a powerful and transforming instructional strategy. When PBL is leveraged appropriately, she believes it dispels achievement disparities and empowers ALL stakeholders to become lifelong learners.
A Class of 2000 Gates Millennium Scholar, Charity earned her Bachelor of Science degree in Biology from Southern University and A&M College. She also earned a Master of Arts in Secondary Mathematics Education from Centenary College of Louisiana, and an Educational Specialist certification in Educational Leadership from Louisiana State University-Baton Rouge.