May 24, 2019
Posted in

General PBL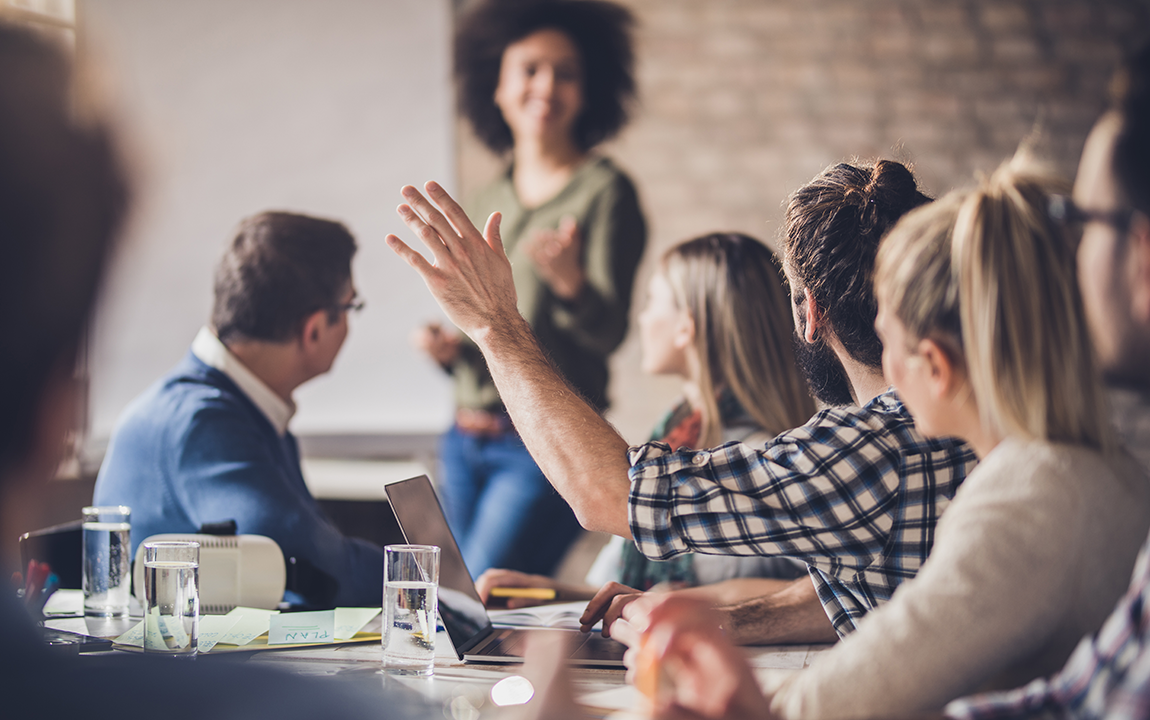 We hope teachers will get some much-needed R & R this summer, but it's also a time for professional development, and many will be learning about PBL from us. June, July, and August are the height of our workshop season, when our crack National Faculty facilitators fan out across the country (with forays into Canada) to conduct our onsite PBL 101 workshop, plus other more advanced workshops at our events. This year more than ever, we guarantee promise are pretty darn sure that the three days spent in our workshop will be well worth teachers' time.
The PBL 101 workshop, which was created in 2010 (and drew from our work in the decade before that) is still focused primarily on how to design projects that feature the Essential Project Design Elements in our model for Gold Standard PBL. It's always been well-received, if we may brag a bit—participants have even said, "This is the best professional development I've ever had." The workshop is practical not theoretical, hands-on, allows for choice and creativity, has plenty of project planning time, and models the practice of PBL. It follows the principles of adult learning, as we pointed out in this post. And, key to ensuring that professional development sticks, the 101 is followed by personalized, sustained support for teachers and school leaders.
We're giving the 101 a refresh because we want to (a) emphasize particular aspects of being a project-based teacher, (b) give teachers strategies for promoting equity in PBL, (c) support teachers who want to jump-start their use of PBL by adapting an existing project, with our ever-growing project library and new set of "project idea cards," and (d) highlight our new online learning platform (to be launched soon!), for follow-up support for teachers, to help ensure they implement their project with students.
New PBL 101 "throughlines" for 2019 include:
1.    Knowledge of students. Teacher understanding of the unique strengths, interests, and needs that each of their students brings into the classroom is critical to effective and equitable Project Based Learning. Throughout the workshop, participants are encouraged to reflect on the students they serve and consider how the strengths, interests, and needs of these students should inform their project design and implementation. As a facilitator, consider how you can model this practice by getting to know your participants over the course of your time with them.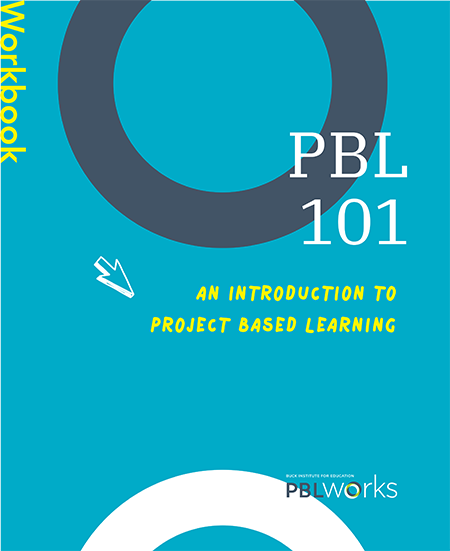 2.    Ideal graduate. This is actually not new; we did this several years ago and are bringing it back. At the beginning of the workshop, participants reflect on their "ideal graduate" in terms of what the graduate believes about themselves as a learner, their knowledge, skills, and dispositions, and what they care about. The ideas they brainstorm serve as a "north star" for their project designs: how do they use their knowledge of students and PBL to help their students develop the characteristics and beliefs they have identified as important? (And btw, in our work with district partners we coach them to create a "graduate profile" that justifies and drives the use of PBL.)
3.    Deprivatizing practice. Throughout the workshop, participants are asked to publicly share their work-in-progress, to "show their sketches." This can be uncomfortable for many teachers who are used to working in relative isolation, or to sharing only finished, polished products. However, shifting to deprivatization is a critical part of building teacher communities of practice, and models the public learning process that we ask students to engage in throughout a project.
4.    Using data to inform instruction. At many key points during the workshop, the facilitator gathers formative assessment data from participants and uses this data to inform next steps or guide coaching moves—which models what PBL teachers should do during projects. Additionally, participants are guided to plan thoughtfully for formative assessment—not just how to gather assessment data, but how to use it effectively with students to guide instructional decision-making.
5.    Building a safe, collaborative learning culture. The practices modeled throughout the workshop (including norm-setting, peer feedback structures, and discussion protocols) are designed to help participants experience what it is like to learn in a safe and collaborative environment. Participants reflect on these practices and consider the implications for their own classrooms.
6.    Equity. We have identified three key levers in supporting high quality PBL for all students: knowledge of students, literacy, and cognitive demand/high expectations. These are introduced in the PBL 101 Workshop with additional resources and support coming through the follow-up engagements, both online and in the face-to-face work. 
7.    Stronger starting places for adapting existing projects.
Designing a high-quality PBL unit from scratch is fun, creative, and collaborative work, but sometimes teachers find it easier to start their PBL journey by implementing an existing project. To support this approach, we've created over 60 K-12 projects in various subject areas, with more on the way, which teachers can adapt for their students and context.
8.    Online follow-up support as a professional learning community, to help ensure project implementation.
Almost everyone emerges from our PBL 101 workshop excited about PBL and proud of the project they've designed. But due to a variety of factors (which we'll explore in another post soon), some teachers may not actually implement their project with students. We think we can make it more likely that they will by creating a professional learning community, to provide ongoing connections with colleagues and personalized, just-in-time support. 
We hope to see you this summer—and get some rest too!