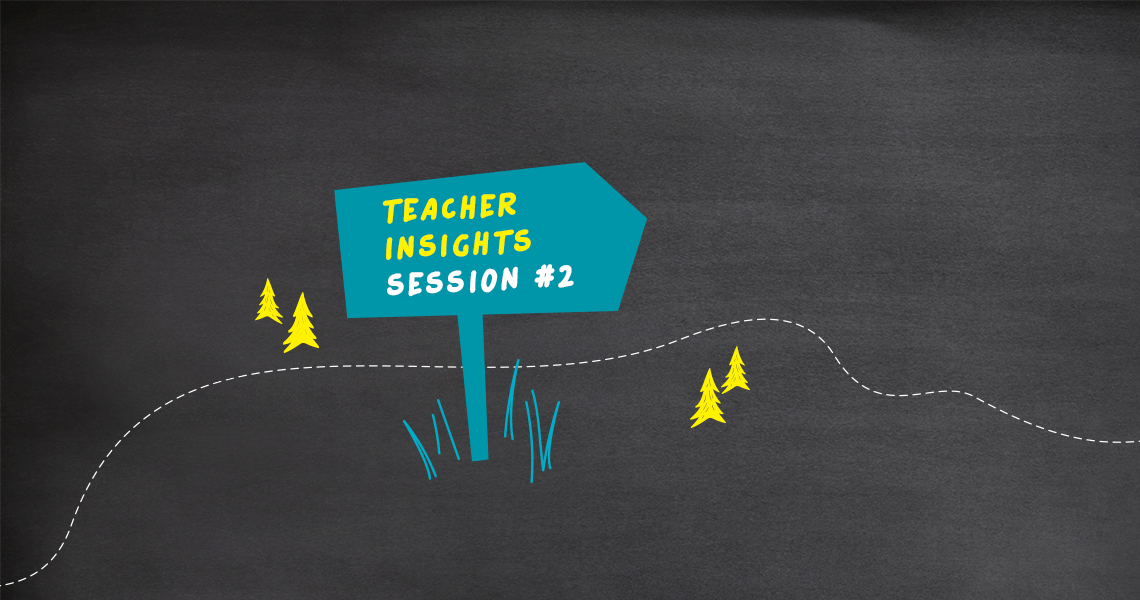 This week we heard about two great examples of projects facilitated online.
Our PBLWorks webinar featured two PBL teachers, Mandy Stracke from Quimby Middle School in San Jose, California and Christine Alexander at Innovation Tech High School in Syracuse, New York.
Below are some of the comments we received from attendees. I especially liked seeing that last one, since it concurs with our belief about PBL's future prospects, which recent school closures have led more and more people to share.
"The most valuable part of the webinar was the workable experiences of the fabulous PBL teachers." 
"The ideas, examples of driving questions, friendliness of everyone involved, made me feel more connected and less isolated, and I think some of my colleagues need to connect with people outside of our school."
 "I also loved connecting with other educators in the breakout room- valuable contacts!"
 "PBL… is not what we are taught as educators in college. So it is great to hear from other professionals in the field what works and what doesn't."
"I truly believe in PBL and would recommend anyone to get a feel for it and get ideas. It is the way of teaching of the future."
Mandy explained the Outsiders Playlists project, which she adapted for remote learning from a PBLWorks project idea card.
The project idea card is called "Literary Playlists" and it can be adapted for grades 6-12 and various works of literature. The driving question is, "How can we use music to communicate about characters and themes in a story?"
Her 8th graders read the classic novel The Outsiders by S.E. Hinton, first published in 1967 (I remember reading and loving it as a kid in middle school). They engaged in discussion groups, studied the history of the 1960s, and wrote character analyses. In the role of "curators" for a special collection on Spotify, Soundcloud, iHeartRadio, Pandora, or YouTube, students decided what songs would capture key themes or phases of character development in the novel. The public audience for their work were students from a nearby high school, shared in an exhibition event.
Christine shared the Visual Art Show project, which she designed for her students as a way to support their healing process during the pandemic.
I love how she explained the purpose of the project to students, and the driving question: "If art imitates life, your art will be a primary source for history years from now. What do you need people to know about this moment in time and how will your art demonstrate it?"
A literacy component helped launch the project. Students read an article, "Why art has the power to change the world" and posted comments about it on a discussion board. They wrote stream-of-consciousness reflections on what they were thinking and how they were feeling right now. Then they read about famous artists who "revolutionized art in times of crisis and social need": Edward Hopper, Pieter Bruegel, Jeanette Hayes, and Jean-Michel Basquiat.
The heart of the project was the works of art students created and shared online with a public audience. Students were given the choice to draw, paint, sculpt, take photographs, create mixed media, use Adobe Suite, or construct something to express themselves. When Christine showed pictures of some of these it really struck an emotional chord. Check out the webinar recording and you'll feel it too!
Both teachers explained what tech tools they used to meet with students, track their progress and make their work public. It was heartening to see and hear that PBL was so effective during these times.
Many more details were shared in these presentations, so check out the recording of the webinar.
We've lined up more excellent webinars for the next few weeks, featuring more teachers—and students!
They will be sharing examples of online projects they've done this spring. Register soon for next week's webinar, when we'll hear about the "Red Wolves" project designed for science and the "Hershey" project from a marketing course. We'll have students on our May 27th webinar.
Stay safe and carry on!