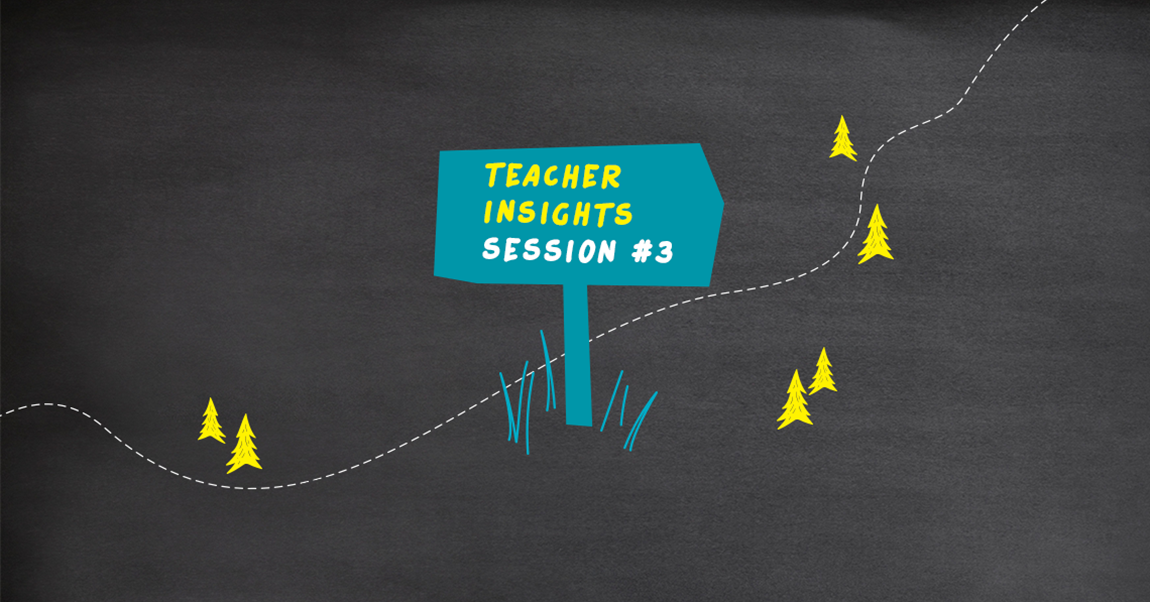 This week we heard about two more great examples of projects facilitated online.
Our webinar on May 20th featured two PBL teachers, Tami Perez, a high school teacher at Idaho Technical Career Academy in Meridian, Idaho, and Shannon Hardy, a middle school teacher at The Exploris School in Raleigh, North Carolina.
As usual nowadays – we're really getting in the groove after seven of these, put together in response to the pandemic – our webinar team did an outstanding job. Below are some of the comments we received from attendees.
"I think the real examples of projects with the struggles that teachers have faced in transitioning online is powerful."
The webinar was…."organized, informative, I could picture what was happening and it answered questions I didn't know I had." 
"This has been valuable as a beginner to gain insight into how to get started. Thank you."
"All of these webinars have been outstanding. Very well organized and top-notch presenters."

Tami explained the "Hershey Project" which she designed for her high school marketing class.
The driving question was, "What product should Hershey launch next?" In this four-week project, students took on the challenge of creating and marketing a new product that would increase the famous chocolate company's share of the youth market.
In part one of the project, students individually designed and conducted a simple market research survey, analyzed the results, and did a competitor marketing analysis. They used this knowledge in part two, working in teams to: 
Create a new product based on the results of the survey and research
Design the new product name, logo, tag line, and packaging 
Create a marketing strategy and explain the reasoning behind it 
Create a 30 second commercial advertising the product, as a "pitch" at the end of the project 
The tech tools Tami used to teach this project remotely included her LMS, discussion boards, Blackboard Collaborate for live class sessions, MS Office 365 apps, and Zoom.
Her five insights about facilitating PBL online were:
Planning is essential
Hold students accountable
Technology doesn't always work (so have a backup)
Communication is key
Students will rise to the occasion
Shannon told us about the "Red Wolves Project" – designed for 8th grade science.
The driving question was, "Is the character of North Carolina defined by the species we keep?" The major products students created were a "red wolf speed debate" on Flipgrid (individual), a debate or design for change (team), and a persuasive essay (individual). It lasted one month, from April 14 - May 15.
I love how Shannon summarized the project for students:
"On this 50th Anniversary of Earth Day, Mother Nature sent humans to her room. Straight out of a dystopian novel, a microscopic virus sends 9 billion humans home, the economy is at stake, and the Earth gets to rest. If actions define value, then humans are our state's most valuable species, but then which species is the next most valuable? 
Should federal or local funding be used to sustain the red wolf recovery project? 
Which endangered species should be NC's top priority? 
Is it ethical to bioengineer one species to save another?
If we are the keepers of species, then are we in the Anthropocene? From Earth Day to Mother's Day our class of 2020 will begin to narrate the story of our state's Anthropocene."
The tech tools Shannon used to teach this project remotely included Google Docs, Zoom (and its chat feature, where students held lively debates), Padlet, Flipgrid, and email. Students gained content knowledge from online reading material she provided, plus watching YouTube videos and listening to Soundcloud podcasts.
You'll need to listen to the recording to hear her explanation, but here's a taste of the insights Shannon offered about facilitating PBL online:
For teachers: "Open knowledge + collaboration = Innovation."
For student learning: "Chunk time; Be live and give feedback daily; Record and post for asynchronous needs; Simple choices elevate student voice; Standards drive assessment, not the product."
Many more details were shared in these presentations, so check out the recording of the webinar.
We've excited about next week's webinar, which features students! Joined by their teachers, they will be talking about PBL projects they've done in remote learning this spring. It's called "How Students Experience High Quality PBL Online" – learn more.
Stay safe and carry on!