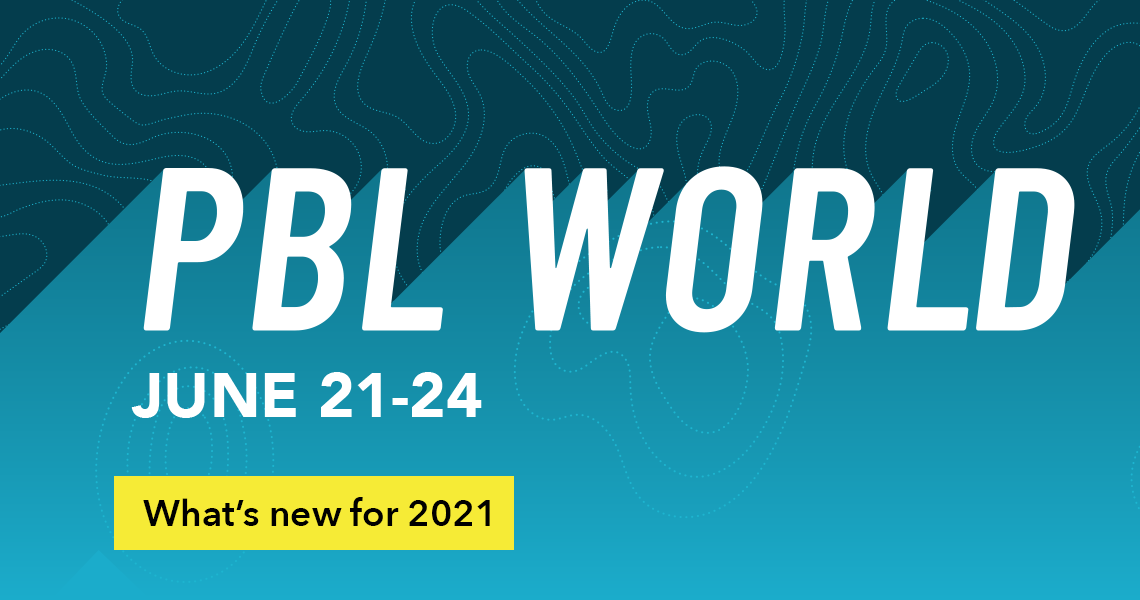 Summer is just around the corner. Whew! We're here to support you in closing out the school year with fresh inspiration and new energy.
The behind-the-scenes plans for PBL World 2021 are in full swing.
And educators from across the states (and around the world) are "lining up" to register and join us online in June.
We're so eager to tell you a bit more about what's in store for this year...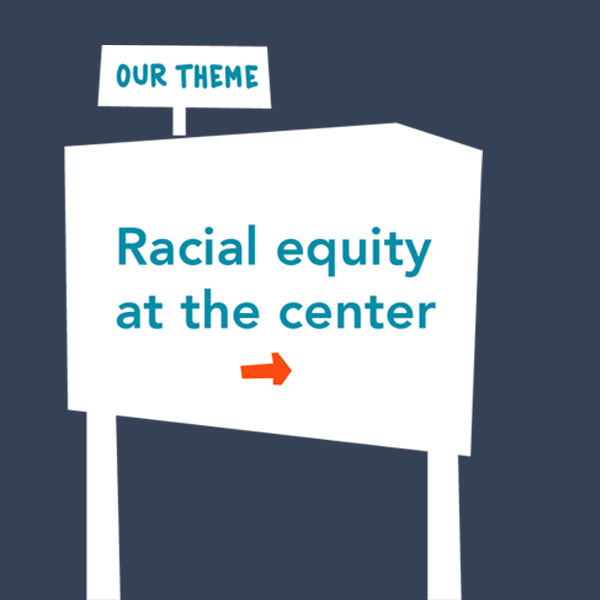 The theme of PBL World 2021 is racial equity at the center. How does PBL advance racial equity for all students — especially for Black and Brown students? You'll have opportunities throughout the week to connect with peers in sessions, explore this question, and make connections to your work.
Already ready to go? Learn more & register
---
New to PBL World? Here's what you need to know.
This annual gathering is the premiere event that's all about Project Based Learning.
In 2021, it's happening for four days — June 21-24 (Monday-Thursday). Plus, there's a pre-conference option on June 18 (Friday before).
Now in its 11th year, PBL World brings together over 1,000 educators. Like last year, this year's event is online. It includes full multi-day workshops—and more. It's all about Gold Standard PBL, high quality projects, and building our worldwide PBL community. (Take a look some highlights from at PBL World 2020 and PBL World 2019, if you're interested!)
---
This year, choose from our full slate of workshop options...
To participate in the full event, choose a multi-day online workshops to attend throughout the week of PBL World (June 21-24, 2021).
And you might also consider a pre-conference session, meeting on Friday, June 18.
Looking for more details? See all the workshop description >
...and they're all available from the comfort of your home.
Like we did in 2021, we are offering you PBL World fully online. That means: no travel costs; easy connecting from wherever you are; and of course, keeping our PBL community healthy.
Last year's participants came from 37 states and 26 countries—all with easy-access from their own homes. This year, we're building on the success of last year's online format. (It was a hit!)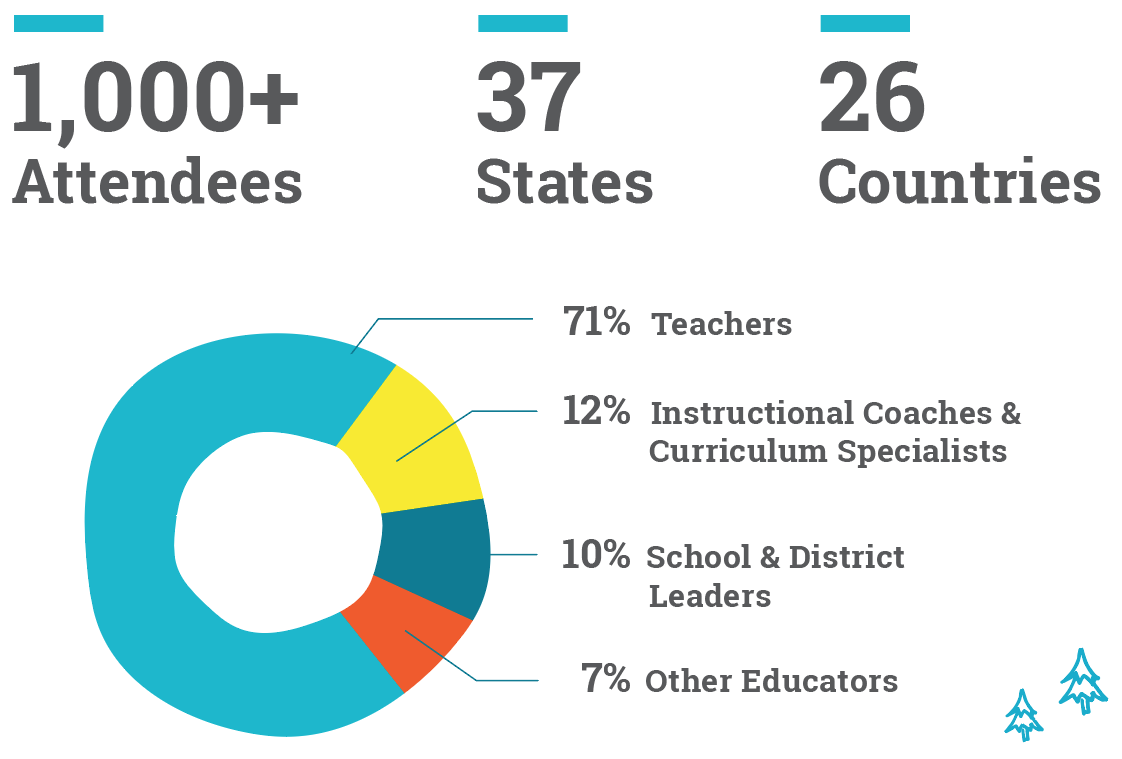 Plus, you'll see many of the best practices that evolved over the past year of remote and blended learning. There's so much to reflect, learn, and share with each other.
---
So how is PBL World different from just signing up for a PBL workshop?
This question comes up often — especially with lots more online offerings on the PBLWorks workshop & courses calendar now.
Here's the thing: PBL World is more than just the workshop that you choose.
It's an immersive multi-day gathering that is packed with inspiration, connection, and new ideas.
Here are a few highlights for 2021...
Our unifying theme – racial equity at the center. If you're interested in learning or talking about how PBL advances racial equity, you'll be in good company at PBL World. Listen for the central elements in workshops, keynote presentations, and breakout sessions.
 
Morning Keynote Sessions. Each morning starts with an inspiring keynote speaker. You'll hear from leading educators, like Dr. Bettina Love. And there'll be voices from the classroom, like our student presenters and our PBL Champions. See all the morning keynotes >
 
An extra day for PBL Community. All new in 2021! This additional day (Tuesday, June 22) will provide a menu of options for you... Learn about recent research on PBL. Network with other PBL educators. Talk with authors of our latest books. Learn more about the agenda >
 
Sponsors supporting Gold Standard PBL. Nonprofits and business are "lining up" for this year, too. Look for breakout sessions to learn more about how our sponsors work support Gold Standard PBL. See our sponsors >
 
And more to come... We always looking for ways to surprise, delight, and celebrate educators at PBL.

---
Ready to dive in? Join us at PBL World...
You know that Project Based Learning is transformative for students. And we believe PBL World does the same for educators.
Registration is open now at PBLWorld.org, and workshop seats are limited. We can't wait to see and connect with you there!