February 27, 2020
Posted in

Projects in Action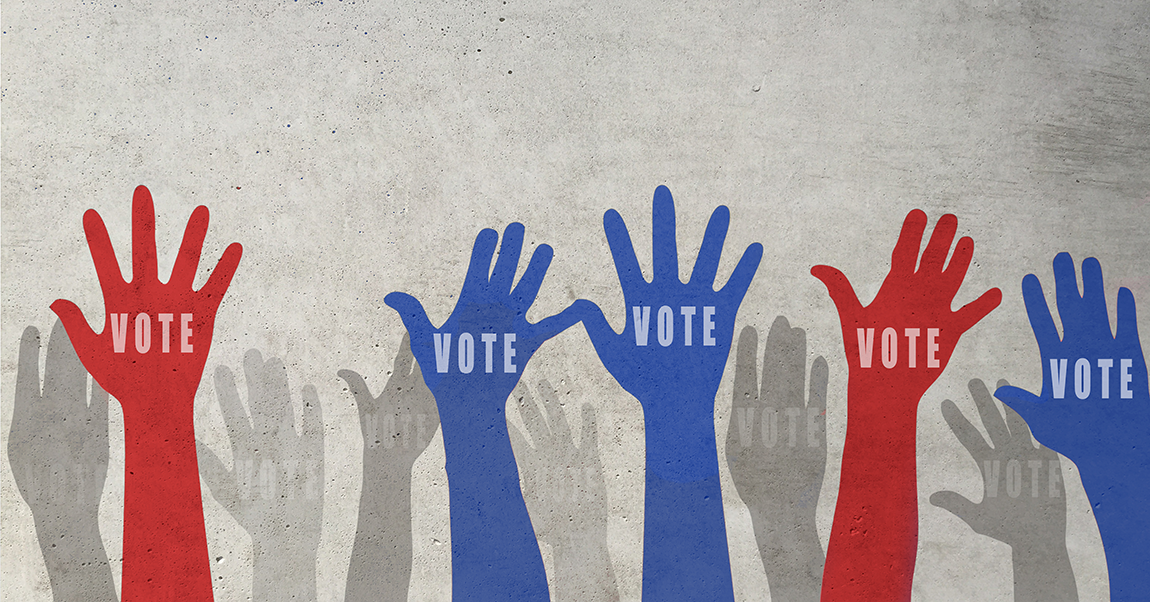 It was pretty ironic actually; in designing a project about student voice, I initially forgot to keep student voice in mind.  
As a K-12 curriculum supervisor, I am always looking for ways to improve our social studies courses and offer resources to teachers.  I observed a need for students to have a greater voice and to take action in our civics course.
When the opportunity came to utilize grant funding to improve our civics programming, a PBL experience for students to create a voter engagement campaign seemed like the perfect fit. I secured the resources and began planning. This will be great, I thought; voting and elections are as important a topic as ever.
However, what I saw as an exciting opportunity didn't initially go as well as I planned. Ultimately, this project taught me a few important lessons about civic engagement and the importance of designing a project with the user in mind. 
Just because I think voting is important doesn't necessarily mean students do (yet).
Telling them that they were going to design a voter engagement campaign, with available funding for their ideas, did not lead to the type of enthusiasm and  buy-in that I originally anticipated. It was important for them to have a voice in the design of this project. This was imperative if the goal was for them to design an experience/opportunity or product that would truly engage their peers and their community in the voting and election process.
As described in the PBLWorks article Gold Standard PBL: Essential Design Elements,  "If students aren't able to use their judgment when solving a problem and answering a driving question, the project just feels like doing an exercise or following a set of directions." That was exactly the case here.  Telling them that voter engagement was a problem they needed to address felt like an exercise. They needed to understand, define, and care about the problem themselves. 
Additionally, it was important that I, as the project designer, consider my audience (students and teachers) and that students consider their audience. Given the diverse backgrounds of the students in our schools and their communities, it was essential to not exclude those who cannot vote, but can participate in other ways. Language matters and it was important to talk about using your voice and other ways to engage in the democratic process beyond voting.
This was especially important on multiple levels. Since most of the students themselves were under 18, they didn't yet see themselves in the process. Members of their families and communities may also be excluded from voting due to citizenship requirements. Bringing in the history of voting rights, as part of building their background knowledge, was another window into understanding the complex history of this civil right. 
In considering where to revise and begin again, design thinking asks designers to begin with the user in mind.
In starting with empathy, students would interview each other or members of their community (families, classmates, neighbors) and listen to and understand their feelings and experiences related to voting. These may come from past experiences, what they see in the media or what they learned/were told in school.
This exercise would also teach students the valuable skills of asking the right questions and interviewing. Rather than showing them voter engagement/disengagement data, they needed to hear and understand the stories behind the data for themselves. They couldn't consider how to engage people, locally, in this process without understanding their needs and what is important to them. Keeping the user, in this case the voter or community member, in mind is key in engaging them in our democratic processes.   
A better understanding of the needs of the voter and community member led to an opportunity to define the problem, the next step in design thinking (according to the Stanford d. school model). Ultimately, the students could then ideate, or brainstorm, the many ideas to address the challenge of engaging voters. Finally, their prototypes would allow them to try out their ideas for addressing this need. The students' engagement campaign and product ideas ranged from car rides to the polls, to social media campaigns, t-shirts, and student led public service announcements. 
One of the main goals of social studies and civic education is to prepare students for "College, Career, and Civic Life" (C3 Framework).
In doing this, we need to empower them to have a sense of agency to be involved in the democratic process.  As the C3 describes, "active and responsible citizens are able to identify and analyze public problems, deliberate with other people about how to define and address issues, and take constructive action."
Project Based Learning (with the right amount of student voice) is a perfect complement and model to promote civic engagement and develop active and informed citizens.