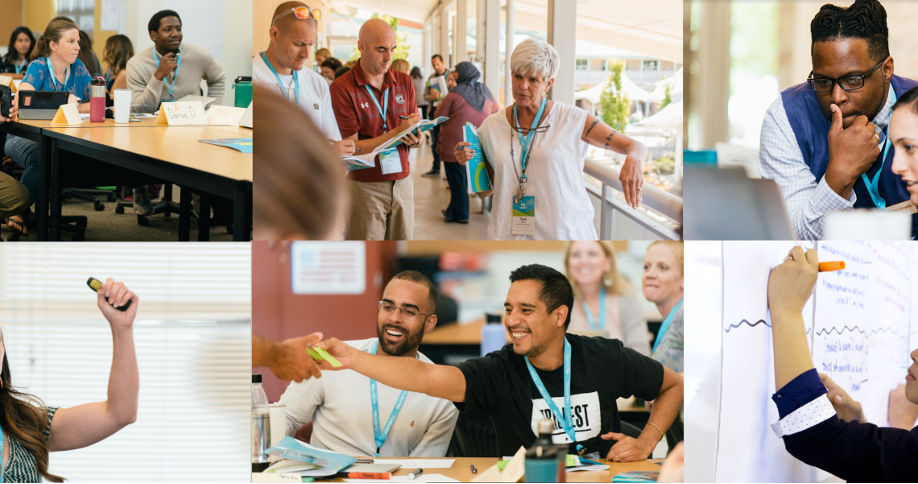 Strengthening Our Support for PBL Teachers
Here at PBLWorks, we take the values of critique and revision seriously. This is why we  regularly reflect on how we can strengthen and improve the support we provide for educators and the students they serve. With this in mind, we are pleased to announce the May 30th launch of our updated PBL 101 workshop. 
Since our current PBL 101 workshop launched in early 2019, the world (and the educational landscape) has gone through seismic changes. Educators and system leaders are seeking to enhance student well-being, advance equity, revitalize school culture, and ensure that all students have the opportunity to engage in content-rich, cognitively demanding learning experiences. We know that PBL is a vehicle for achieving these goals, and the revisions to our introductory PBL 101 workshop are designed to set educators up for success on their PBL journeys.
The workshop structure is not changing. PBL 101 will continue to be a three-day workshop (available online or onsite) that guides teachers through the process of developing a project aligned to the Essential Project Design Elements and preparing to implement it with their students. 
With this structure and focus intact, we have focused the revisions on the following key areas:
Simplifying and clarifying the project planning process through robust scaffolds, a streamlined planner,  and a revised and expanded library of model projects, so that teachers are more likely to leave the workshop with a project they are ready (and excited!) to implement.
Deepening the connections to the PBLWorks equity levers throughout the workshop, so that teachers understand how to plan and facilitate PBL in ways that will honor, engage, challenge, and support all of their students.
Guiding teachers to develop a clear vision for bringing PBL to life in their own classrooms, so that they are motivated and inspired to continue their PBL journeys beyond their first project.
Over the past six months, we have piloted the updated workshop in schools all over the country, iterated based on data from the pilots, and conducted focus groups with teacher participants. Here are some comments from participants in the Spring pilots:
"I have accumulated many PD hours over 16 years of teaching. This training was one of the most useful in terms of being able to apply what I've learned immediately."
"Even as an "experienced" PBL teacher, I was able to participate in strategies and protocols in new and interesting ways."
"This workshop was a game-changer for our faculty, and it makes the change we want in our school much more possible."
"This was a thorough and authentic learning experience, not just a sit and listen. We actually interacted and worked on a product that we will utilize in our classrooms."
We hope to see you in the updated 101 soon! You can learn more about the workshop here and sign up for an upcoming workshop by clicking here.