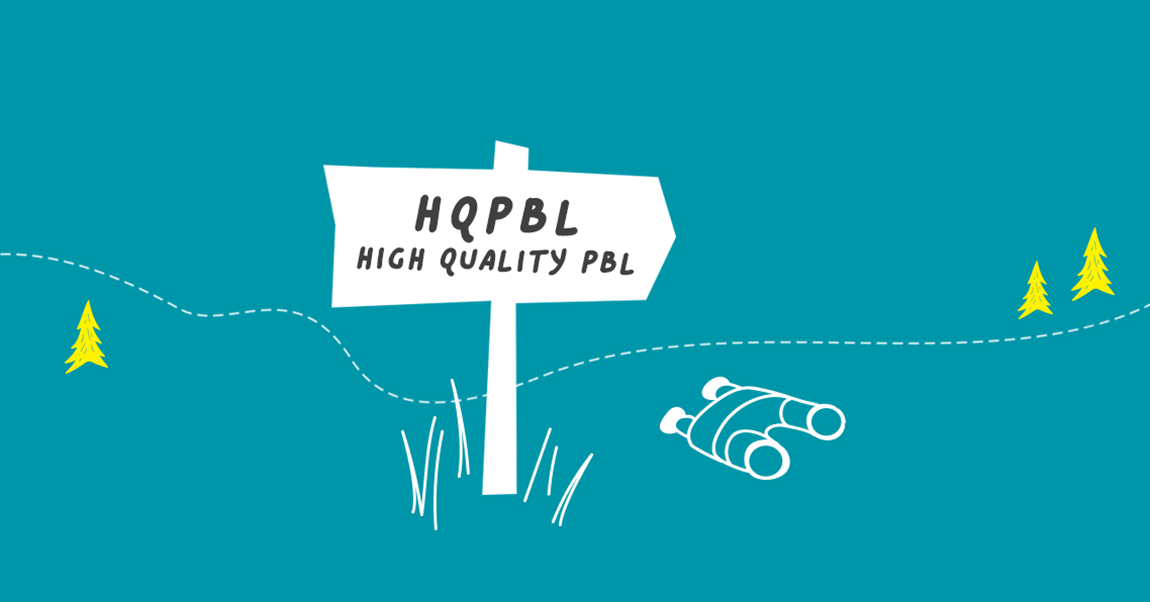 This week's webinar was different: we heard from students!
The webinar on May 27 featured six middle school students and their three teachers, who told us about their experience doing a project that PBLWorks designed. It was an enlightening session that showed PBL can work well for remote learning.
This was our 8th webinar this spring since the COVID-19 pandemic closed schools, and our webinar team has done an outstanding job. Below are some of the comments we received from attendees.
"I have engaged in a couple different PBL learning opportunities from different organizations. Even during this event today I was texting my boss and my best friend about how it was the most real-life, authentic, and interesting means of modeling/demonstrating PBL protocols and methods."
"In this space I am being reflective on my work. I am asking myself what would my students say, think, or do. What are my modifications? This space with others an hour and a half a week has really improved my practice."
"From the first 4 webinars which were about tools and ways to implement, to the sessions with teachers who had actually implemented, and then to the students who participated, the information has been phenomenal."
He described six criteria for what students should experience in a project: 
Intellectual Challenge and Accomplishment
Authenticity
Public Product
Collaboration
Project Management
Reflection
Rhonda Hill, PBLWorks director of district and school leadership, described the two-week project we asked teachers to conduct, "Creating a Better Tomorrow." In this pilot study, PBLWorks designed a project that meets the HQPBL criteria, based on the "Project Slice" project we've used in a professional development workshop for teachers and school leaders. 
The driving questions is, "How can we manage shared resources for a sustainable and better tomorrow?" and the learned about the concepts of sustainability, shared resources, and the economic theory of the "tragedy of the commons." Student teams chose among topics such as human behavior during a pandemic, climate change, public places, and sustainable fashion, and created 3-5 minute digital presentations with their proposed solution to the problem.
We provided the teachers with a guide to day-to-day lessons, readings, rubrics, and suggested tech tools to use. 
The students told us about their experience with online PBL.
During breakout sessions with individual students, webinar participants had a chance to ask questions and give props. Here are just a few sample nuggets from what students said:
Presenting to an audience (on Zoom) that included people they didn't know was a new experience, but it increased their self-confidence.
"I learned what stakeholders are. The stakeholders for my project are people who are quarantined in their homes."
"For this project, my group wrote a bill. We accomplished much through both the writing process and the feedback we were given from the Dean of the Law School at the University of Memphis."
PBL overall has taught us how to be independent and self sufficient. Our teachers used to give us instructions, but with PBL we do it ourselves.
The teachers shared some great insights about doing the project online.
They recommended the PBLWorks project library as a source of ideas.
Just do one! (project - and you'll see it works)
Protocols are awesome (for time management and equitable relationships) 
I realized how powerful feedback from the community is
Flipgrid videos increased student engagement and built connection
Stay connected with written feedback and individual check-ins
Zoom breakout feedback sessions were higher quality than in-person had been
Many more details were shared in these presentations, so check out the recording of the webinar.
We'll soon be announcing our next webinars, which will be held in late June and are especially for parents. So stay tuned. Stay safe and carry on!