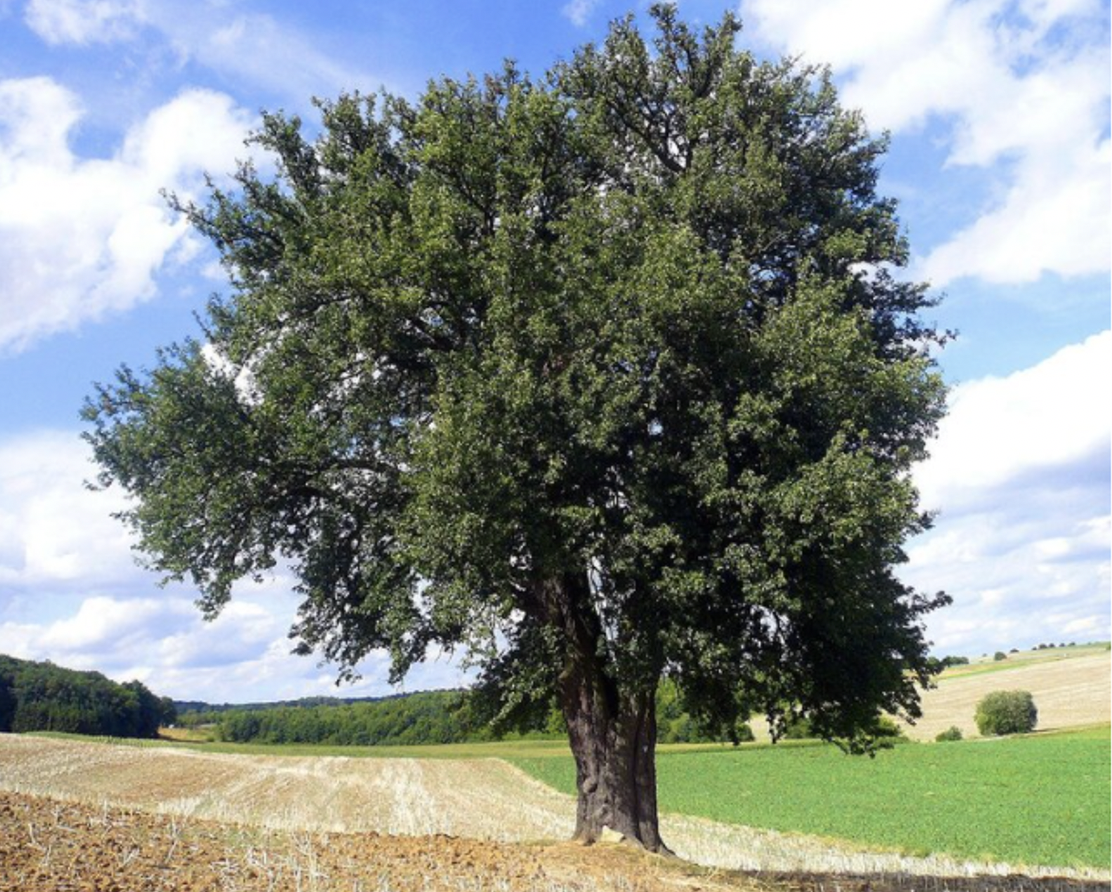 We're on the lookout for good examples of projects done via remote learning, and found another one!
It's from a high school in Santa Rosa, California, Quest Forward Academy. After I heard about the school, I first talked with Ray Ravaglia, the chief learning officer at the organization that runs it, Opportunity Education, founded by entrepreneur and philanthropist Joe Ricketts. He described their overall approach, which includes a high degree of personalized, student-centered and inquiry-focused learning—and PBL.
"The advantage of this approach," Ray said, "was clear last spring when we turned on a dime and went from doing everything in person on campus to doing everything online at home. Because the students had been expected to own their own learning, they were able to handle this transition better than most. Our own internal assessment data looking at student work patterns bore this out." 
I also talked with Karen Kenkel, the founding director of the school. She told me their students, the majority of whom come from low-income backgrounds, do both individual and collaborative projects. Students help address school-wide issues and solve problems using a design thinking process, and have several real-world experiences before they graduate, including internships. She referred me to social science teacher Nils Palsson, who described how he conducts projects, with some great examples I don't have space for here, and then I talked with one of his students, now-11th grader Lillian Sanders—and I'll let her tell the rest of the story:
I did a project last spring that worked perfectly for our new reality, remote learning at home.
After Quest Forward Academy went entirely online in March, 10th graders completed our final project for the quarter in our English and Social Science classes: creating a field guide to our homes. Because home is such a broad word, we were able to choose our focus, whether it was our current houses, hometowns, or childhood homes. Many of us chose the houses or towns where we were sheltering in place.
All of the work we did during the quarter in English and Social Science had "home" as its central theme. For example, in English, instead of reading, analyzing, and discussing a random short story, we read one that focused on the concept of home. Similarly, when we practiced writing in different forms and revising various pieces, everything was about our homes. In social science, we learned about topics relating to people's homes, such as the history of immigration and country borders. Aside from learning the topics students usually learn in Social Science and English classes, we also learned how to use whatever medium we ended up choosing for our project. 
As the eight-week term progressed, we worked on completing the required 16 elements of the field guide. Though what must be included in each element was specific, the way we chose to format and present the elements was unique. For example, one element was three "best of" lists. For this assignment, we could choose to rank anything, from best restaurants to best-hide-and-seek hiding spots. Once we had completed an element, we placed it into a google drive folder that was shared with our mentors (teachers) and awaited feedback. 
I enjoyed this project more than I had enjoyed any other term projects so far.
Being stuck at home was actually an advantage while working to describe my home. Because I did not have to go anywhere or do anything, I was able to throw myself wholeheartedly into the project. By working so hard on it, I was also able to keep from becoming bored and restless while being stuck at home.
My favorite two parts of the project were the recipe box and the timeline. The requirement for the recipe box was to record two recipes local to your home and explain a bit about them. I had a lot of fun digging through our various recipes and writing about them. I also had a lot of fun creating the timeline, as I learned a lot about my town that I had not previously known. 
I also enjoyed the freedom we had in what medium we used for this project.
Students created everything from magazines to websites, using a range of tools including Photoshop, Wix, Illustrator, and Canva. I chose to create a website using Wix, which was something I had never done before. 
During our final zoom class of the term, each student was given three minutes to share their project. Students who had made magazines or zines flipped through them close to the camera, while students with websites, pdfs, or slideshows shared their screens. It was exciting to see the way that different people had approached the same project.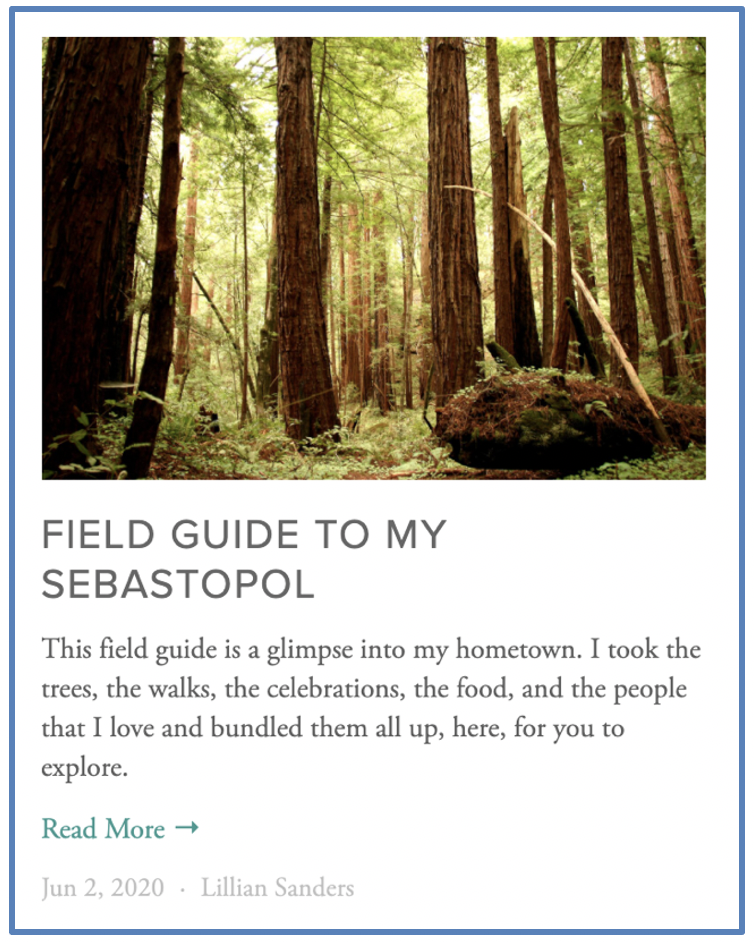 Throughout this project, we practiced all of the six essential habits our school emphasizes: managing ourselves, being curious, solving problems, communicating and collaborating, learning from and persisting through setbacks, and living an integrated life.
By working from home and with very little mentor supervision, the only way to successfully finish the project was to manage ourselves and our time. By being curious, we were able to create unique projects about parts of our home we were curious about. There were numerous problems with distance learning, including zoom fatigue, bandwidth issues, and less one on one time with teachers. By working together to solve these problems and persisting from the setbacks they caused, we were able to complete our projects. Communicating and collaborating was essential. Though we occasionally had one on one meetings with our mentors over Zoom, communicating over email and g-chat was important in order to get questions answered and clarity. 
Going to a school that uses Project Based Learning made the transition to distance learning easy for me.
By doing engaging and personalized projects, I was able to remain active and interested in learning while being at home.