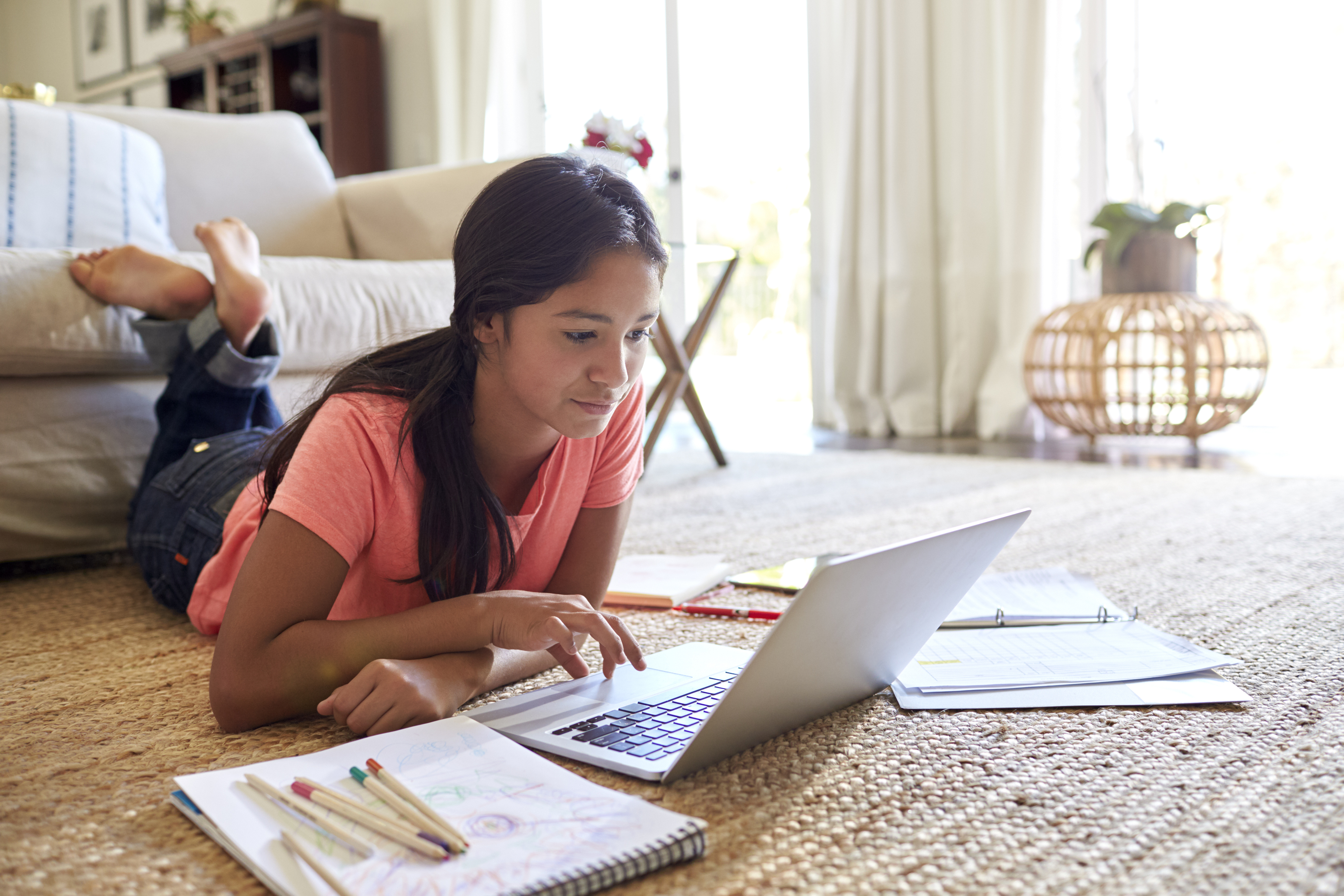 Can research, writing and publication encourage high school student exploration of the world around them? Is there educational value to this process? 
Recently, 9th and 10th grade students from Whittle School & Studios, Washington DC, researched a topic of their interest and published their analysis in a professionally-reviewed online journal, Genomics: Insights, of the National Human Genome Research Institute and the Smithsonian's National Museum of Natural History.
These students chose to be part of a research and writing group that we formed to create a space for a type of project that works well for the online environment. The learning outcome of this activity was to apply the scientific method to analyze a global challenge of the student's choice through a genomics perspective.
The process involved four steps and weekly discussions before submitting the final product to the journal:  
1. Identification of topic of interest 
Students used the key words "global challenge" and "genomics" to come up with topics of interest. After discussion with the teacher, they selected a topic that they used to ask a specific question and formulate a hypothesis. 
2. Search for relevant literature
Students and teacher then discussed primary literature search strategies that included databases, online open-access journals, universities websites, and key words relevant in the search process. In many instances, the preliminary literature search resulted in refining or even changing their hypotheses. 
3. Data interpretation and analysis 
Students collected a list of data from primary literature and discussed them with the teacher to make selections based on relevance and ease of interpretation.  
4. Data-driven writing within the context of current research literature 
Students wrote research papers using the selected data to provide background to the topic and to critically analyze their hypothesis. This was followed by review and feedback from the teacher, the expert editors at the online journal, and peers who worked collaboratively.
Students then submitted their work to the journal. After external review by the journal's editorial board, they incorporated reviewer feedback and re-submitted for approval before final publication.
Here are the three student papers that were published:  
A Look into the Creation of a COVID-19 Vaccine  by Ella Song and Calla O Neil 
The students used scientific journals like Science and Nature, resources from the World Health Organization and clinical trial databases from the National Institutes of Health, to describe the biology of the SARS-CoV-2 virus that causes COVID-19, the immune response against viral infection, and what it would take to design a vaccine to protect from this disease. The timeline and status of the clinical trials for vaccine development are elaborated including discussion of the challenges associated with scaling vaccine production to reach the masses in order to offer a global solution to the pandemic. 
A Deep Learning Approach to COVID-19 and Other Infectious Diseases  by Simon Lee 
The student used scientific journals like Nature, a pre-print server that enables quick publication of important health science research data. He also consulted a protein structural database to highlight the importance of a state-of-the-art, neural network-based machine learning algorithm that predicts vaccine-relevant protein structures of infectious viruses, including SARS-CoV-2. The significance of this approach to produce vaccines against multiple mutant strains of an infectious virus in a time and cost-effective manner is discussed. 
 
Can Genetically Engineered Bacteria Solve the Plastic Pollution Crisis?by JiaJia Fu 
The student used an extensive selection of scientific journals and research data from universities and plastic pollution databases to review the genetic mechanism by which some bacteria can degrade certain types of plastic. The significance of genetically engineering these bacteria to degrade a broader selection of plastics and their potential use on a global scale to address the plastic pollution crisis is discussed. 
Here is what two student authors said about the value of the project:

"...it was a great experience through this process to learn how to write with a partner; how to bring both of our strengths to the table to create a piece together that is much stronger than it would have been if I were to have written it on my own. When I am writing by myself, I am the sole creator and editor of my work before it gets published. But through this process, I learned how to collaborate with multiple people throughout the writing process… and incorporate their feedback into the piece to make it as good as possible." 
-    Calla.
"...In order to communicate a concept to others, one must fully understand it. Writing a paper required me to thoroughly grasp the topic, and gave me a very in-depth and detailed understanding of the concept. Understanding the publication process was also a very important experience for me; publishing is an essential skill for someone going into a science field, I am grateful for getting this first taste to prepare for my career in the future."
-    JiaJia.
Brittany Baur, Editor-In-Chief of Genomics: Insights, said this about the students' work: 
"These well-written and engaging articles cover timely topics such as COVID19 and plastic pollution from a genomics perspective. We are pleased to add them to our collections at Genomics: Insights and we hope more high school students will explore the world of scientific writing."