November 5, 2018
Posted in

How-to Tips and Tools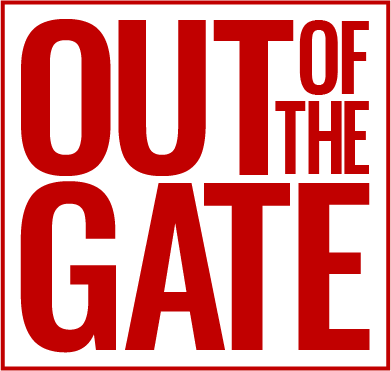 Year 2 of BIE's special project, "Out of the Gate: Preparing Preservice Teachers to Use PBL Through PBL" is off to great start!
We kick off each year by bringing together a new group of preservice teachers and their cooperating teachers, along with teacher education faculty, to engage in a Project Slice. The Project Slice is a BIE workshop where participants experience what it's like to be a learner in Project Based Learning. We model key features of a high quality project to help uncover BIE's grounding principle that PBL is the way students learn content, not the thing they do after they have learned the content. 
Each day mirrors the flow of a larger project, beginning with an engaging launch/entry event and authentic driving question. Teams work together to build knowledge, understanding and success skills, develop and critique products and consider answers to the driving question. The project culminates with team presentations of their products, followed by structured reflection on what they have learned in the project, about PBL as well as implications for their own contexts.

The Project Slice is just the start to the progression of learning for Out of the Gate participants. Throughout the rest of the year they participate in a PBL 101 workshop to design the project they'll implement during student teaching. They attend two sustained support visits during student teaching to help with implementation of the project and develop their use of the Project Based Teaching Practices. Meanwhile, cooperating teachers and faculty are honing their facility with coaching in a PBL context to provide high quality support to student teachers as they develop their practice. Finally, at the end of the semester, student teachers, cooperating teachers, and faculty share their learning and reflections with each other and the community at a PBL Symposium event hosted by the teacher education program.
As this project grows with new preservice teachers starting their Out of the Gate journey and cooperating teachers and TEP faculty continuing to develop their own practice as PBL teachers, I want to bring you stories from their experiences in their voices to help shed light on what it means to bring PBL to preservice teachers and into teacher education programs. What shifts do we start to see in the individuals, the TEPs, and their school and district partners? What are they learning that can inform the movement to continue to spread deeper learning not only in K-12 schools but also teacher education?
In this post I share with you with the voices of Madison Leintz, a student teacher from the University of Mary, and her cooperating teacher Olivia Becker, 2nd grade teacher at Rita Murphy Elementary in Bismarck Public Schools, North Dakota.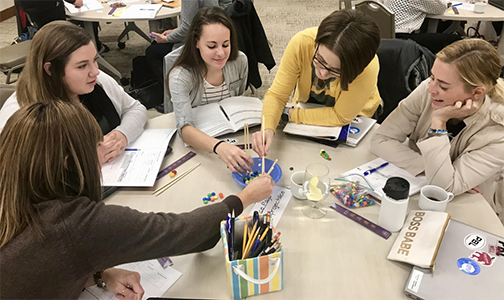 Madison Leintz:
Going into the Project Slice, I had no idea what to expect, but I had an open mind and I was excited to learn about PBL. I have had a little bit of experience with PBL through my some of my college classes so I was ready to learn about how it could be implemented in an elementary classroom. Getting to experience PBL from the perspective of a student through the Project Slice was eye opening for me. I experienced the feelings that my students someday might feel as they engage in projects and that was valuable for me as a future teacher. In the beginning, I felt worried about how everything would come together given how big the task was and how little time we had. I was little bit confused about what was going on at times. However, by the end of the Project Slice experience, I felt empowered and really took pride in what we had created.
In this project slice, we explored the idea of the tragedy of the commons. Each group chose a specific issue that represented this idea. My group chose how to make school cafeterias more positive places.  I was surprised by how engaged and passionate I felt about my group's topic after working on it for less than two days. I felt excited to present our solutions to other groups.
 
What I learned about PBL
Throughout the process, there were a few times where I thought, "What am I supposed to be doing? Does this look right?" I have since learned that this is the beauty of Project Based Learning. As students, we were really in control of our own experience, just as my students will in my classroom. We could take our project as far as we wanted to or keep it as simple as we wanted to, while keeping in mind the project requirements on the rubric. I loved the fact that we referred back to our "Need to Know" list a few times throughout the process to make sure that all of our questions were eventually answered. I learned the importance of giving and receiving constructive feedback throughout the whole process. I appreciated the time we were given to collaborate within our group but also outside of our group; I learned so much in this time we had to work with others.
The Project Slice was a great experience for me. I  learned about the steps of PBL as well as what they would look, sound, and feel like within a PBL classroom. And, the time spent getting to know my cooperating teacher and collaborating with her before ever going to her classroom is so valuable.  I am looking forward to collaborating with my cooperating teacher again during the PBL 101 workshop where we'll design the project we'll implement in the spring.

Olivia Becker:
For anyone who knows me, they know I am a PBL fanatic.  If I'm talking about education, PBL makes its way into conversation. This is my second year as a cooperating teacher in the Out of the Gate project. Before this project, I've been implementing projects in my classroom as part of Bismarck Public Schools PBL initiative for the last four years. So I was surprised last year when I felt like my student teacher and I had led my best project yet. Having another educator in the classroom throughout the planning, launch, "messy middle" and reflection was so beneficial, not only to the two of us, but ultimately to our students. My student teacher and I had the opportunity to give each other ongoing feedback, and revise our project throughout all the stages. Having someone else viewing the project gave it a new energy.

What I've learned about being a PBL teacher
For the Out of the Gate training this fall, I met my new student teacher, Madi, and we dove right into the project slice as students.  This is my third project slice, so I set an intention for myself to learn more about how to use the individual Gold Standard teaching practices and to share my own knowledge with a warm demeanor.  Since I am new to coaching and facilitating professional development, my intent was to listen and understand before trying to help and solve. The more I learn about PBL, the more I am realizing that, as a teacher, I do not need to incorporate elaborate month-long projects in order to use Gold Standard teaching practices in an ongoing way. For example, feedback is a skill that I model and scaffold for my students – before we do our first project – so when we start a project, students are confident in that skill and able to apply it. 
Here are a few of my takeaways for simple starts that lead to Gold Standard PBL teaching practices: 
Always come back to the Need To Know chart and have students document answers to their own questions.
Give audience members a feedback form so they can score students work and give feedback.
Warm feedback sounds like, "I like…."
Cool feedback sounds like, "Have you thought about…" or "I wonder…"
Give time for students to review their team contract after they have started their project to review how things are going and if anything needs to be changed. 
I wish I had an opportunity to participate in something like Out of the Gate when I was a preservice teacher. It is so valuable to have a concrete concept of PBL even before student teaching. The amount of time we spent together is also unheard of. It is so valuable to start collaborating and to build a culture of trust and respect for one another before stepping foot in my classroom.