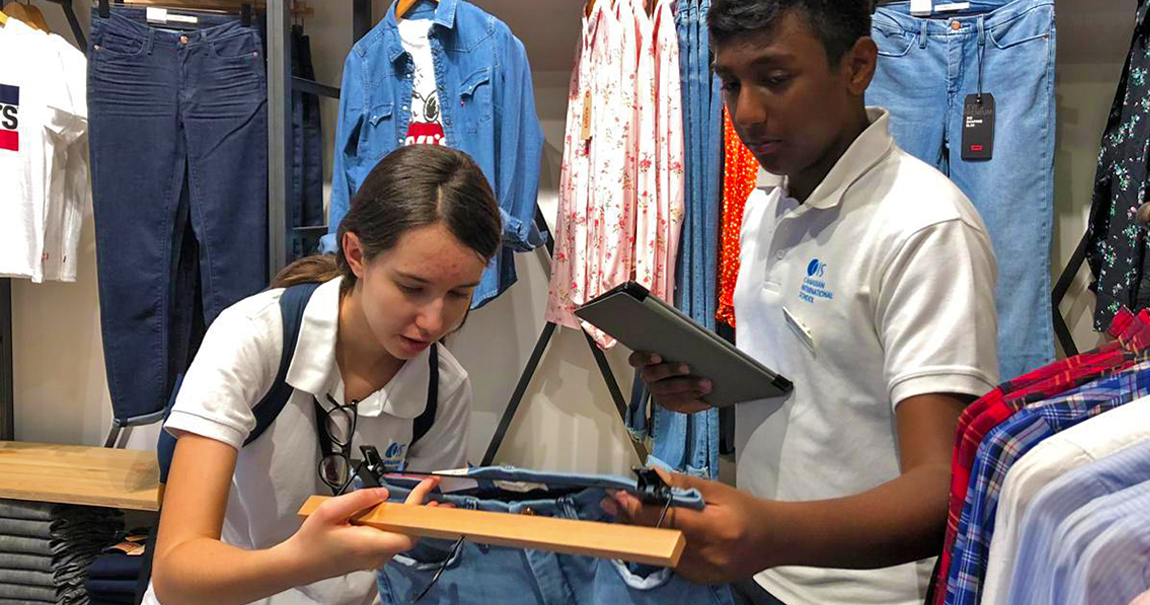 This is the 2nd post in a series during the Global Climate Strike, happening this week around the world. 
On a Sunday afternoon, after a delicious Chinese meal, my host Ria, our Mandarin teacher, and I started to clear out the dishes when I noticed her kitchen looked different than most households I've been to.
I could not find a single container with a familiar label on it. All her cleaning supplies and dish soap were in mason jars. I asked her about it and she took me on her passionate journey of trying to lead a low waste living. She makes her own laundry detergent, cosmetics, toiletries, etc. and vows that it is actually not that difficult to make. 
Later that week, in line for coffee, I overheard Sandeep, our science teacher, sharing how mature and passionate some of his IB1 students are about the environmental issues concerning the world today. The next day, I came across an article from the International School of Brussels about their monster doll project. It made me think of Angelina, our Kindergarten teacher, and her passion for fashion design and up cycling clothes.
It all started to come together when Sarah, a fellow English teacher, shared that she really wanted to lead a project around UN Sustainable Development Goals with our grade 8 students. And there it was. An idea, a plan, and a team of passionate educators willing to try something new, something different. 
The reality is that climate change is a complex issue that cannot just be put on individuals to solve. But reality also is that there are a lot of individuals who are trying to do small things, changing their daily routines to address climate change. Project Based Learning can help amplify those individuals and their practices, the habits they have. That's how this PBL experience came about.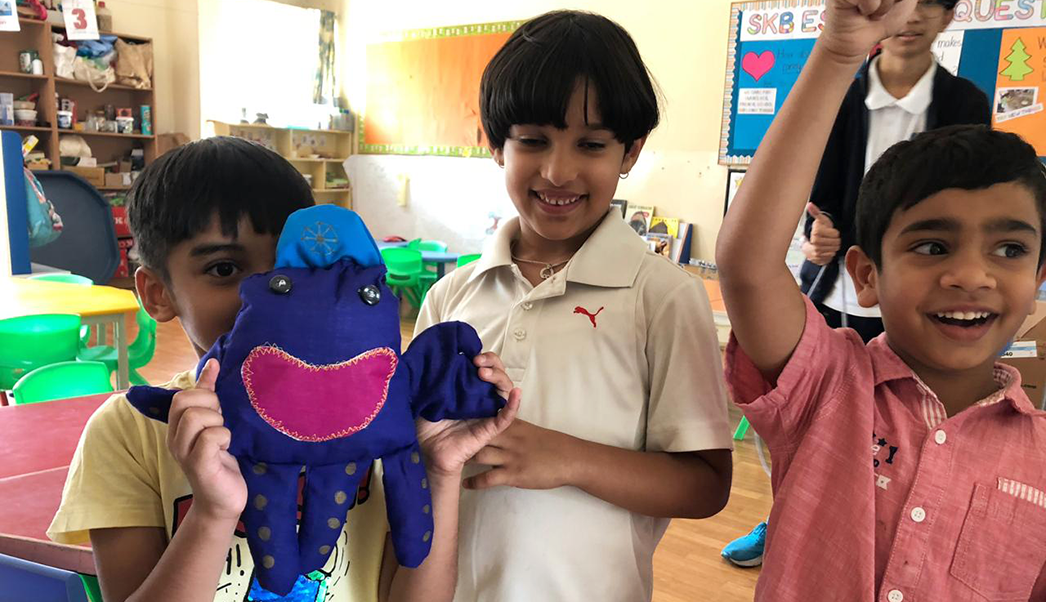 Over the course of four days our 8th graders went on a journey exploring different aspects of sustainable living: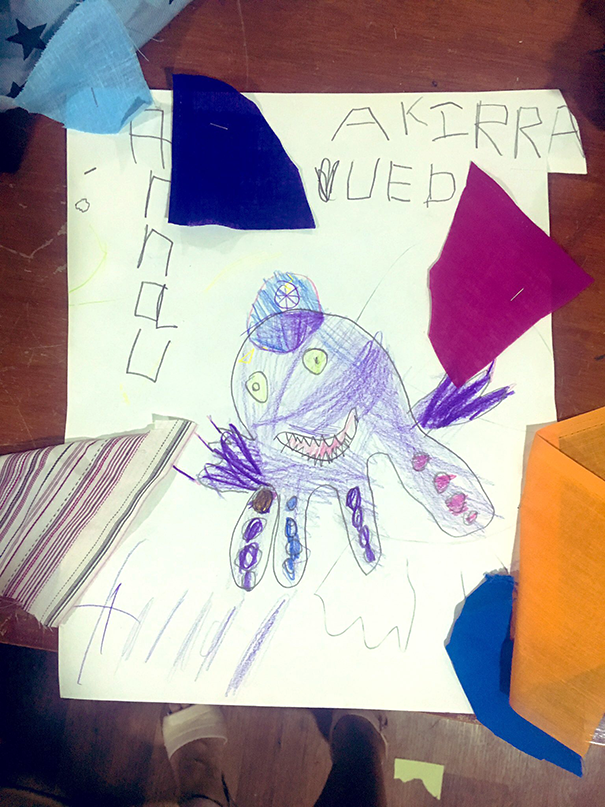 They learned about sustainability, circular and linear models of consumption from students in the grade 11 Environmental Systems and Societies class.
They made reusable wax wraps for packaging that can be used instead of single-use plastic 
They learned that "in 2014, over 16 million tons of textile waste was generated, according to the Environmental Protection Agency. Of this amount, 10.46 million tons were sent to the landfill." So they visited a nearby mall to collect data from the tags about different types of fabrics used, washing instructions, packaging practices, and any environmental messages found in the stores or on the labels.
They collected old clothes, designed and learned to sew monster dolls for the little ones in kindergarten
They analyzed plastic consumption at school and home and wrote persuasive speeches to convince their parents to make small environmentally conscious changes to their daily routines. At the end, one student said, "It was amazing and surprising because I got to know how much we use (trash) plastic at home."
Here are my takeaways from this experience.
When teachers share their passions for things outside of their subject area, students start to see teachers as human beings and not just the deliverers of content. 
When students are asked to apply their writing and speaking skills to authentic audiences, they are more invested in their assignments. One girl shared, "It felt very weird presenting to them as they are not your typical audience and they have no idea about the topic. So I had to explain the topic before moving onto the presentation but I still managed to do it."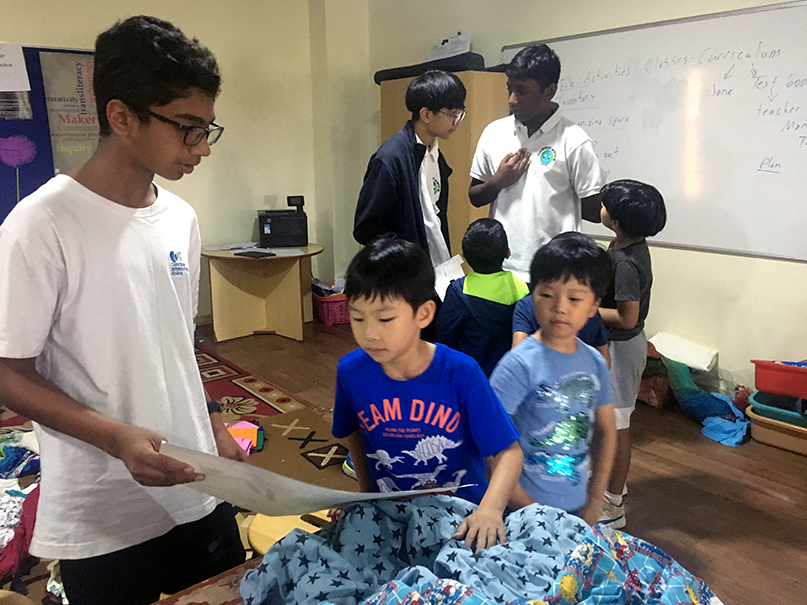 When students are paired up with older and younger students, they build empathy and greater appreciation for learning. One student said, "It was compelling to have different mentors who are younger. It was interesting because the younger generation thinks very differently and the IB1s taught and made us understand things very differently and engagingly." One other student shared that "it was also really nice to see a smile on the children's face when they picked the colors for their monster dolls and saw the finished product which we made for them."
My major takeaway, however, is that passion is contagious. "With passion, impossible becomes possible," someone once said. There are a lot of individuals doing good things, and their stories need to be heard and amplified—and PBL is a perfect platform for doing just that. 
Read student blog posts about the project at https://clcisb.weebly.com/oncampus-grade-8/sustainable-living-project.