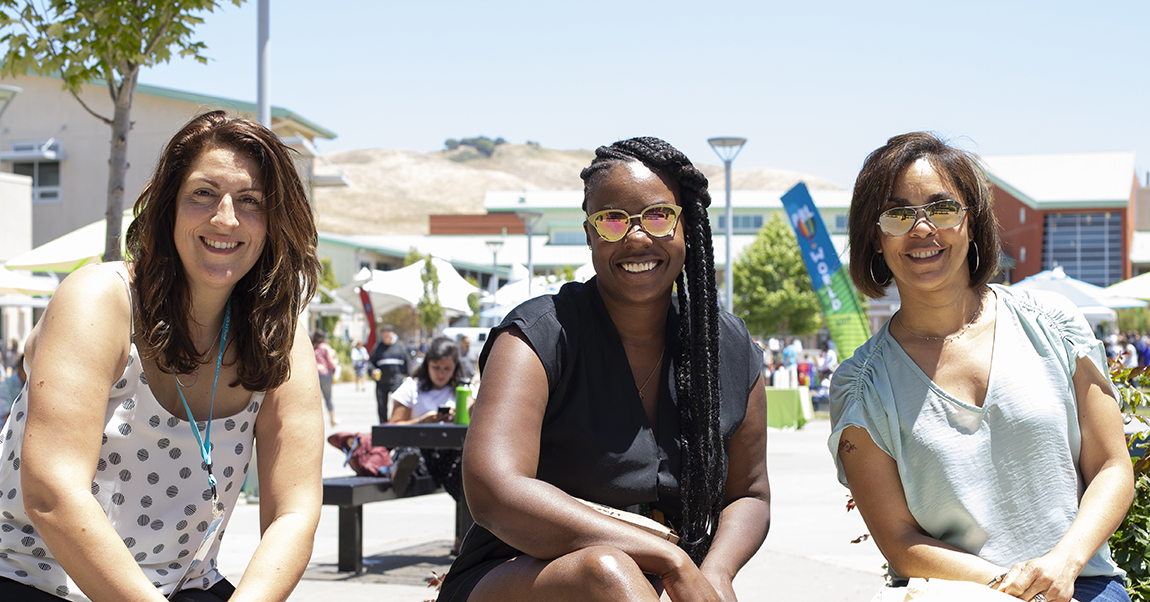 PBL World 2020 is coming back to beautiful Napa Valley, California.
Registration is now open, with limited Early Bird pricing available. The event will take place at American Canyon High School, a modern campus set against the golden California hills at the southern end of the Napa Valley. 
We expect over 1400 attendees from all over the U.S. and many other countries, so there will be a high energy level, a diverse range of perspectives, and many networking possibilities. Check out this video for an overview of the conference.
PBL World is not like other conferences that have a variety of short sessions by many different presenters—it's more like an institute, where participants go through a continuous multi-day experience. All workshops are three days and conducted by our expert National Faculty or PBLWorks staff, and are based on our model for Gold Standard PBL. Participants in all workshops will develop their own plan for use when they return home. 
Here are some comments about PBL World from previous attendees:
"The training was not and is not a set and get. It is highly engaging. It makes your mind think to the point that you just can't think you can any longer yet you are pushed and supported to do so.  Being so engaged leads to an understanding for me that I can take back to my school. It's the highest form of learning and one that would or should be sustainable."
S.S., Elementary Instructional Coach
"As a result of this session, I now think that PBL encompasses so much more.  It is all about the process and how you get there as well as making it interesting, relevant and authentic for students."
E.B., Middle School Teacher
"I can honestly say in 15 years, this was the best PD I have ever attended."
A.B., Middle School Teacher

You'll register for one of the following workshops for June 16-18:
PBL 101, an interactive, hands-on introduction to project design, assessment, and management. 
PBL 201 (multiple offered), which features in-depth work on specific Project Based Teaching Practices for participants who have already been to a 101. You can attend one of two options: one focuses on improving the quality of student work, and the other on creating a learner-centered classroom.
PBL Coaching for instructional coaches, teacher-leaders, or school/district leaders who coach teachers. Participants create toolkits with strategies for supporting teachers in each of the seven Project Based Teaching Practices.
PBL Leadership for school and district leaders, in which participants design their own strategy for creating the conditions needed for PBL to thrive in classrooms and moving them forward along the PBLWorks "PBL Leadership Progression of Practice."
Travel planning note: Please arrange your trip so you can stay in your workshop until 3:30pm on Thursday—it's important for maximizing the benefits for you and your colleagues!
June 15 is the pre-conference, where you can attend:
A "Project Slice" workshop, with two options this year. Participants experience a sample project as students, working in teams to conduct inquiry and concluding the day with a public product that expresses their answer to a driving question.
A full-day "PBL+" workshop, for those who already know the PBLWorks model for Gold Standard PBL, on specific topics such as Literacy, Mathematics, Social-Emotional Learning, Technology Integration, and more.
And… in addition to our workshops, you'll enjoy:
Inspiring keynote speakers each morning. We can't yet announce the keynote speakers who have been lined up for the event, but they're sure to be thought-provoking and inspiring. Stay tuned!
Lunchtime and post-workshop activities for networking (and fun), including a wine-tasting social event Tuesday evening at Chardonnay Golf Club among the vineyards.
Join us, won't you?

Registration has now begun; visit pblworld.org for details. Limited Early Bird Pricing is available.