October 11, 2019
Posted in

General PBL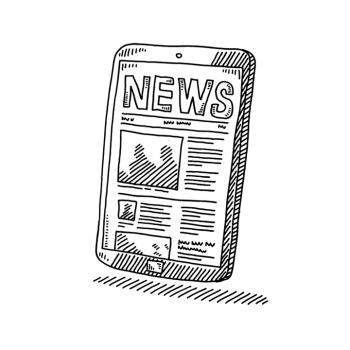 Here are some articles, blog posts, research studies, and other resources I've recently run across that connect to Project Based Learning. 

Project-Based Instruction A Great Match for Informational Texts

American Educator 
This article by University of Michigan professor and prominent PBL researcher Nell Duke has one of the best explanations of the what and why of PBL that I've ever seen. Nell and her colleagues recently found that low-income students taught via PBL had higher social studies and reading test scores than traditionally-taught students. She includes advice for including PBL into the elementary school day, how to design project-based units, and how to structure projects to develop informational reading and writing.  
Using Community Challenges for Learning
Edutopia
A teacher explains how she uses a "Community Problems Bank" (which students can contribute to) to store ideas for authentic projects.
6 Education Innovation Trends You May Not Know About, From 173 Diverse Schools You May Never Have Heard Of
The 74
A report on the Canopy Project, an "initiative led by the Christensen Institute that reimagines where school innovation data come from" to which PBLWorks contributed, finds that PBL is indeed a hot trend that sometimes flies under the radar—and points out equity issues.
GeoChallenge
National Geographic
This competition is headlined "Project-Based Learning to Change the World" – student teams in grades 4-8 are invited to "develop creative solutions to today's urgent environmental problems."
What Is 21st Century Learning? How Do We Get More?
Forbes
Tom Vander Ark shares a vision of 21st century education (which includes "more projects") and notes progress toward it in new schools, transformed schools, and in districts and communities.
Ways Students Can Write for "Authentic Audiences"
Education Week Teacher
Larry Ferlazzo's blog has great ideas for authentic writing assignments and projects, including some from Jayne Marlink, the former executive director of the California Writing Project, plus Erin Starkey of the PBLWorks National Faculty—and me.
How to Bring Authenticity to What Happens in School
KQED Mind/Shift
This post covers a lot of ground, from students making a contribution to the California Innocence Project to Harvard GSE professors David Perkins and Jal Mehta's concept of "playing the whole game" in school, to PBL. I made a couple of comments at the end to clarify misconceptions stated by a PBL skeptic who's interviewed.
Breckenridge eighth grade students develop their own solutions for the environment
Daily News, North Dakota
Here's a nice article in the local press about what sounds like Gold Standard PBL, with lots of details about how the teachers structured the project and supported student learning.
We Are the Stars of Our own Future
University of Technology Sydney/ Future-Focused Learning
This post from Australia has a strong argument for PBL, and a nice video showcasing three school that are successfully doing "future focused learning. I like this reminder: "PBL is a philosophy of teaching and learning rather than another educational strategy."
FAQ: "My kids' presentations are just blah. What can I do?"
LifePractice Learning
Ginger Lewman offers helpful tips for improving the quality of student presentations, for example, "Be sure the kids are sharing their work for a purpose they are deeply bought into." I also like her links to "terrible student presentations" to use as humorous examples of what not to do.